Find more resources in your city!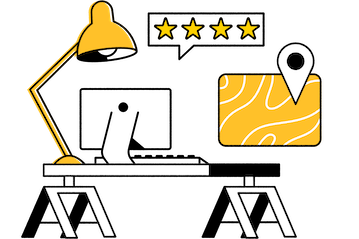 Start Exploring
Should your business be here?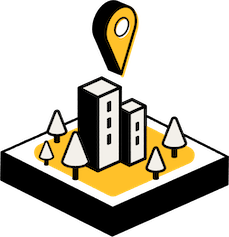 Add your business
How many households in Atlanta and statewide have pets?
One of the reasons why pet care in Atlanta is so popular is that the percentage of homes that own animals in Georgia is high, as shown by the data below. In-home pet care can help your senior look after their dogs or cats with food, bathing, walks, and more to make sure they can keep their animals — no matter how many they currently have.
Animals need lots of attention and care to stay happy and healthy. In-home pet care services in Atlanta can help your senior with every aspect of their companion's care, from grooming to pet-sitting and veterinarian assistance. This isn't just good for your loved one's animal. It'll also give them the peace of mind of knowing their pet is well taken care of.
What are the health benefits reported by seniors with pets in Atlanta?
For many families, the decision will come down to getting rid of the animal or hiring someone to help take care of it. But getting rid of the animal isn't a good choice. Not only will your senior be upset, but they'll also stop receiving some of the many health and wellness benefits of animal ownership, as detailed below.
The positive effects of pets on seniors
Reduction of blood pressure
Reduction of depressed mood by increasing serotonin and dopamine levels
Reduction of visits to a doctor. Increased opportunities to exercise
Opportunity to meet new people
Reduction in loneliness.
In-home pet care services in Atlanta are the easiest way to let your senior keep their pet without either sacrificing the animal's health or putting more chores on your plate. Services exist to help you out with all sorts of different specific aspects of pet care, as well, so you only need to pay for what you need.
What should I look for in an Atlanta pet service?
There's a lot to think about when looking for pet services in the Atlanta area. Much of your decision will depend on what your senior needs help with. Do they need an Atlanta mobile vet so their animal can get a check-up without your senior needing to find a ride? Or do they need help with walking an energetic dog during the day? Whatever you end up needing, it'll be important to get buy-in from your loved one to make sure they're comfortable with the services you intend to sign up for.
We've put together our comprehensive guide to finding pet services for seniors to help you talk about this with your senior and evaluate the most important factors to consider while looking for pet services. Using it could save you a lot of time during the research phase as you look for in-home pet care in Atlanta.
Caring, trustworthy pet services in Atlanta
Whether you want to hire a pet walker in Atlanta or someone who can watch your senior's cat when they visit a relative, there are plenty of pet services in the Atlanta area to choose from. Finding the best one for your loved one could be the key to allowing them to keep their animal as they get older. We want the best for your senior just as you do, so check out the listings above today.