Find more resources in your city!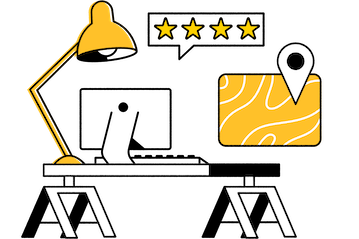 Start Exploring
Should your business be here?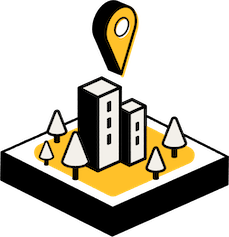 Add your business
How many households in Anchorage and statewide have pets?
Having a pet is common in Alaska, with over 25% of owners having a dog, and slightly fewer owning a cat. There's no doubt that animals bring much love and joy to your senior's life, especially if they need a reason for getting up in the morning. It might be useful to find out what type of pet care in Anchorage is available before you need it.
| | | |
| --- | --- | --- |
| | Have Dog(s) | Have Cat(s) |
| Percent of households in Alaska that have cats or dogs. | 25.5 | 17.6 |
While your senior might still be able to do many things, they may need extra help when it comes to taking care of their animal. Perhaps they aren't able to change a litter box, or maybe they need someone to walk their dog for them. One of the benefits of having in-home pet care in Anchorage is that a professional can come to your older loved one's home and help them as needed. This can take the stress off of you and your family member, and give you peace of mind knowing their pet is well-cared for.
In comparison to other generations, how many seniors in Anchorage own a pet?
Although today's seniors, who would be considered Baby Boomers, rank behind Millennials in terms of pet ownership, they still have a tendency to own pets more than other generations., according to recent data. With so many seniors owning a pet, it stands to reason that in-home pet care services in Anchorage are something that could help improve both their lives and that of their pets.
| | | | | | |
| --- | --- | --- | --- | --- | --- |
| | Gen Z | Millennial | Gen X | Baby boomer | Builder |
| Share of pet ownership in the United States in 2022, by generation | 14 | 32 | 24 | 27 | 3 |
There are so many emotional, physical, and social benefits to having an animal in one's life. By helping your senior loved one to do everything they can to continue living with their dog, cat, or other pet, you can keep their spirits up and contribute to their well-being. It's worth looking for a professional who can provide pet care in Anchorage.
What should I look for in a Anchorage pet service?
As you start the quest of looking for in-home pet care in Anchorage, make sure you talk to your senior loved one first, and find out what their needs are. Do they need help with grooming, someone to walk their dog, or perhaps other types of services? After all, this is their companion animal, so make sure you get feedback from them first on the types of services they need.
There are different options for help, ranging from an Anchorage mobile vet who can come to your older loved one's home, to someone who can provide pet-sitting services when your senior is visiting family who live out of town. To make the process of selecting in-home pet help easier for you both, check out our comprehensive guide to finding in-home pet services.
Caring, trustworthy pet services in Anchorage
Pets and people can both benefit from mobile services that come right to your older loved one's door. Whether you are seeking in-home pet care services in Anchorage for a senior who no longer has mobility or your family just needs extra help when it comes to taking care of their dog or cat, you can feel confident knowing you'll find the services you need.
Seasons can help you get started on your quest. Check out our listings below to begin your search.