Find more resources in your city!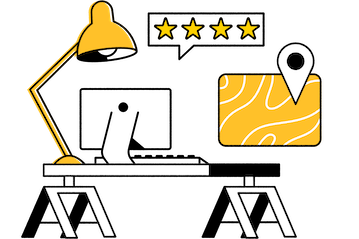 Start Exploring
Should your business be here?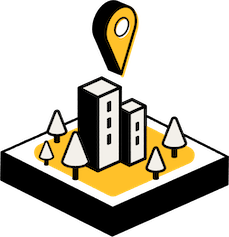 Add your business
How many households in Albuquerque and statewide have pets?
The table below indicates the percentage of households in Albuquerque-Santa Fe that have dogs and cats, the most common house pets. That translates to a bunch of animals, and a lot of care and energy put into caring for them. In addition to providing love and affection, pets also come with heavy chores like emptying litter boxes daily or washing a squirmy dog. Connecting your loved one with in-home pet care in Santa Fe could make the difference between their being able to keep their pet or having to surrender it.
There are a variety of services provided by local pet care services. Your loved one may need an Albuquerque mobile vet or they may simply need a pet sitter in Albuquerque. Either way, we're here to provide resources to help you get them set up with the pet care in Santa Fe that they need.
What are the health benefits reported by seniors with pets in Albuquerque?
There are a variety of emotional, psychological, and even physical benefits for seniors who own pets. Walking a dog (or a cat, for that matter), gives seniors an opportunity to be physically active. Plus, it may help them socialize with other pet owners of all ages. The vast majority of seniors experience a reduced level of stress by caring for pets. These benefits aren't lost if they use in-home pet care in Albuquerque.
In fact, by helping your aging loved one care for their companion pet, in-home pet care services in Albuquerque can help increase the benefits they enjoy. Not being able to care for a beloved pet can add stress to a senior's life rather than relieve it. Once their pet is able to be cared for properly, your senior loved one can experience all the benefits of owning a pet without the stress of not being able to provide the care level they used to.
What should I look for in an Albuquerque pet service?
You and your aging relative have a lot to consider when you think about in-home pet care in Albuquerque. For example, exactly what services do they need? If they have mobility issues, do they need someone to walk their pet? Even if your senior is able to walk their pet, maybe they can't walk them often enough, which could lead to some negative pet behaviors within the home. Maybe walking isn't an issue, but your senior could benefit from in-home grooming services for their long-haired dog.
There are so many aspects to consider when looking at pet care in Albuquerque. That's why we've developed our comprehensive guide to finding in-home pet services. This guide lets you know what types of services are available, what questions to ask when seeking out the right pet care service for your loved one, and more.
Caring, trustworthy pet services in Albuquerque
When you're searching for pet care in Albuquerque-Santa Fe for your loved one and their constant companion, you want to make sure they receive the best services possible. Please utilize our Albuquerque in-home pet care resources to find providers and to read reviews so you can choose the best service to meet your senior's needs and the needs of their pet.