Find more resources in your city!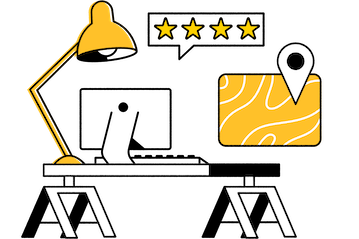 Start Exploring
Should your business be here?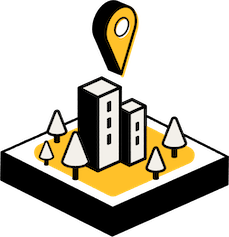 Add your business
How many households in Albany and statewide have pets?
Recent data shows that numerous households in Georgia have pets. While the preference is slightly skewed towards dogs, cats are also very popular. Regardless of what type of animal your senior has at home, taking care of a pet is always a demanding task. While dogs require regular walks, cats are very picky about what they drink — and they need plenty of fresh water throughout the day.
| | | |
| --- | --- | --- |
| | Have Dog(s) | Have Cat(s) |
| Percent of households in Georgia that have cats or dogs. | 36.7 | 20.4 |
When seniors start to struggle with physical decline, they may not be able to carry out these tasks anymore. A pet sitter in Albany can carry out many chores. For example, they could take your senior's dog on a long walk each week, allowing your senior to go on shorter walks throughout the rest of the week while the dog still gets enough exercise.
What are some positive effects of pets on seniors living in Albany and beyond?
Although it might seem like the simplest option is to simply remove the pet from your senior's household, you might want to think twice about this. Recent data has shown that there are considerable health benefits associated with dog ownership, including reduced anxiety. In fact, keeping a pet might be one of the few things in life that gives your senior a sense of purpose.
Reported mental health benefits of dog ownership
| | | |
| --- | --- | --- |
| | Reduction of anxiety through tactile stimulation | Interrupting undesirable behavior |
| Percent of patients | 94 | 51 |
Aging in place might be more comfortable and dignified compared to a nursing home, but that doesn't mean it's perfect. One of the most common issues seniors face when aging in place is loneliness, and a pet can make a world of difference in this situation. In turn, in-home pet care in Albany can help your elderly loved one keep hold of their pet.
What should I look for in a Albany pet service?
When considering your options for in-home pet care in Albany, first consider your senior's unique needs. What do they need help with? What kinds of pet-related tasks are they still capable of handling on their own? If your senior needs help with feeding, walking, and watering, you might want to consider more extensive types of in-home pet care services in Albany. If your senior simply needs help with walking their dog, you might consider more specialized types of in-home pet care services in Albany, such as dog-walking. Perhaps your senior can't drive to the vet anymore — in which case you could opt for an Albany mobile vet.
Seasons offers many free Albany in-home pet care resources to make this decision easier, such as our comprehensive guide to finding in-home pet services.
Caring, trustworthy pet services in Albany
Keeping pets and seniors together can boost mental and psychical health outcomes. Aging in place doesn't have to be lonely if your senior has a pet — but they might need a little extra help caring for their furry friend. Make sure they get the help they need and browse Seasons today for local options nearby.