Find more resources in your city!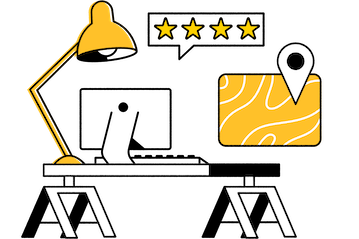 Start Exploring
Should your business be here?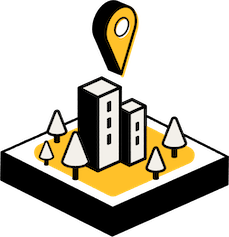 Add your business
How much should seniors save for retirement in Fresno?
If it seems like everything is more expensive in California, that's because it is. Sadly, that trend extends to retirement. A recent survey by WorldPopulationReview.com concluded that the amount of money needed to live comfortably in the state is nearly 50 percent higher than the national average as illustrated by the information below:
| | Savings required to live comfortably | Average retirement age | Average life expectancy | Average yearly expenses |
| --- | --- | --- | --- | --- |
| USA | $944,280 | 64 | 78.2 | $54,700 |
| California | $1,460,000 | 64 | 81 | $71,809 |
While a considerable sum, your loved one can still afford to retire with careful planning and the expert assistance of a certified Fresno financial advisor for seniors. Your older adult should share their top priorities with their financial planner so that there's room in the budget for what matters most to them while preparing for the future.
Does senior confidence in finances increase when working with a financial advisor in Fresno?
Financial planning is a valuable service in its own right, but the peace of mind that many older adults gain from working with Fresno financial advisors for seniors can be just as important. The info below illustrates how seniors feel on a variety of financial questions based on whether they've worked with a finance professional:
If you think your senior is on the right financial track, they could still benefit from a senior financial advisor in Fresno or Visalia who can answer investment questions, hold them to their budget, and offer creative solutions to seemingly insurmountable money problems. You will also appreciate the peace of mind that comes with knowing your older adult's money is in good hands.
What to look for when selecting a senior financial advisor in Fresno
Selecting a senior financial advisor revolves around understanding your loved one's needs, so it's best to start by conversing with them. If your senior has a job, they might need an advisor to help them invest. If your older adult makes impulsive purchases, their advisor's primary job might be to keep them on their budget. Your senior should be able to meet their advisor however they would like, and a thorough background check should be performed before anyone gains access to your older adult's accounts.
Involve your loved one in the interview process and observe the dynamic they have with each candidate. If they don't gel, you should probably look elsewhere even if the rest of their qualifications are impeccable. You should also scour the internet for beneficial financial advice, starting with our trustworthy comprehensive guide to choosing a financial advisor for seniors.
Financial advisors for seniors in Fresno
Many families have a hard time communicating about money and you shouldn't feel responsible for helping your loved one secure their financial future yourself. However, you cannot let someone you care about run out of funds in their retirement years either. The solution is to use the free, local resources available on Seasons to help your older adult find a Fresno financial advisor for seniors who suits their needs. It's the best way to help the senior in your life maintain their dignity and independence throughout their twilight years.