Find more resources in your city!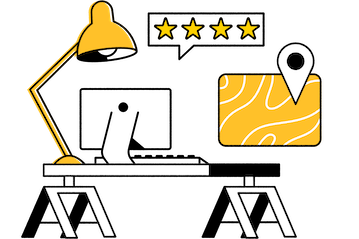 Start Exploring
Should your business be here?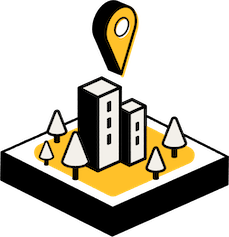 Add your business
How much should seniors save for retirement in Fort Myers?
Everybody wants to know exactly how much money they'll need to live comfortably in retirement, but the answer depends on a multitude of variables such as how long they'll live and when they took Social Security. Still, looking at average figures can give you a number to work toward. Here is the cost of retiring nationally and within the state of Florida:
| | Savings required to live comfortably | Average retirement age | Average life expectancy | Average yearly expenses |
| --- | --- | --- | --- | --- |
| USA | $944,280 | 64 | 78.2 | $54,700 |
| Florida | $927,008 | 64 | 79.2 | $51,159 |
Florida is relatively inexpensive, but seniors still need a lot of money to live comfortably. That's where Fort Myers financial advisors for seniors come into play. Talking to a financial professional can help your older adult understand what they need to do to make their money last and answer any questions they might have.
Why are Fort Myers seniors and others expecting to work past age 65?
While many Americans hope to retire at age 65 or even a little earlier, many find that they simply don't have the money to do so. As a result, they continue working even after passing retirement age. Every senior who chooses to continue working has a unique story, and some do it because they want to. Others feel forced to, perhaps for one of the reasons below:
Will keep working after 65 because they don't have enough money
Will keep working after 65 because they don't feel social security benefits will cover their needs
Will keep working after 65 because of rising costs including healthcare
These are all valid concerns and a senior financial advisor in Fort Myers or surrounding areas such as Naples can help your loved one plan accordingly. For example, your senior might look at how much they'll receive from Social Security to determine how much additional income would be needed to maintain their lifestyle.
What to look for when selecting a senior financial advisor in Fort Myers
Finding a Fort Myers financial advisor for seniors begins by thinking about your loved one's specific needs. Financial planning is extremely broad, and a specialist in real estate investments or the stock market might make more sense. You should also consider how your senior will communicate with their financial advisor as some might prefer in-person meetings while others would rather meet online. Either way, make sure that every candidate you're considering will accommodate your older adult's wishes.
The interview process is also essential because it lets you see whether your senior clicks with a particular advisor. If your loved one doesn't like their financial planner, they may not contact them as often as they should. Interviews also force your senior to articulate what they're expecting from the relationship.
Our comprehensive guide to choosing a financial advisor for seniors contains more great tips, so please read it over when you get the chance.
Financial advisors for seniors in Fort Myers
Money stuff can be hard to discuss with the people you care about most, and many families find that they prefer to avoid the subject altogether. That's fine, but it doesn't mean that you can let your senior wallow in financial uncertainty. Instead, use the free resources available on Seasons to find your loved one a proven senior financial advisor in Fort Myers or a nearby city like Naples. You won't regret it.