Find more resources in your city!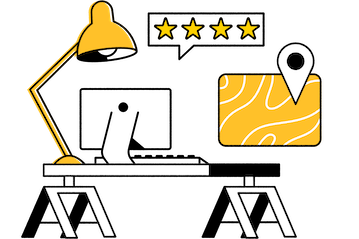 Start Exploring
Should your business be here?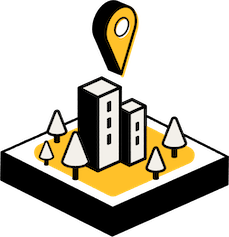 Add your business
How many seniors in Wichita may be in need of financial assistance?
Financial insecurity is a problem that has a domino effect in life. Seniors who struggle with finances may experience difficulty accessing food, obtaining medication, paying their bills, and other problems. These and other stressors can increase older adults' risk of illness and mental health conditions, such as depression or anxiety.
There are financial assistance resources for seniors in Wichita that can help ease the burden elders face. Whether due to a fixed income or other issues, older adults can find assistance in paying for medicine and medical appointments, as well as affordable senior day programs, meal delivery services, and other forms of cost-reduced support.
What care issues might seniors in Wichita struggle with?
Senior healthcare can be comprehensive, requiring a team of professionals to provide quality care. While financial insecurity can make this a challenge, there are other issues that seniors have reported as well. It can be frustrating to experience, as well as dangerous for the elder involved. With the right resources, you or your loved one can navigate these obstacles:
By choosing the right resources for seniors in Wichita, you can help your loved one navigate their healthcare needs more confidently. You can find a professional who can advocate for their health needs, as well as programs that are in place to provide advice, offer assistance with reducing medication costs, and more to ensure that seniors can readily access care when they need it.
Caregiver support in Wichita
While seniors might need assistance, caregivers can receive support through local and national organizations as well. Many families and friends choose to provide unpaid assistance to their loved ones as their physical or cognitive conditions decline. You might take on a variety of responsibilities, such as handling transportation, administering medication, maintaining medical equipment, and cleaning the household. Over time, it can be a lot to juggle, which can impact your emotional, physical, and mental health. You can rely on caregiver support in Wichita to provide respite care, as well as offer advice on supplemental services that can benefit your family.
Whether you're seeking caregiver or senior resources in Wichita or Hutchinson, it's important to find resources through reputable organizations. With our comprehensive guide to finding senior resources, you can learn more to help you make a confident decision.
The best senior resources in Wichita
With the array of options for senior services in Wichita, it's no wonder that it can be overwhelming to get started. You'll want to select the most beneficial programs for yourself or your family. From senior-focused support to caregiver resources in Wichita, the above listings can provide a great jumping-off point for anyone in need of assistance.