Find more resources in your city!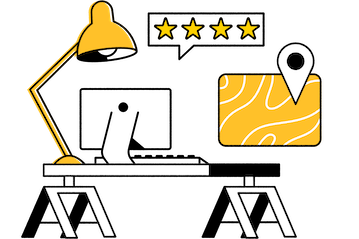 Start Exploring
Should your business be here?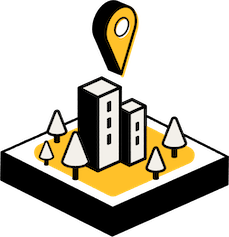 Add your business
How many seniors in West Palm Beach may be in need of financial assistance?
Many people who reach out to senior resources in West Palm Beach do so because they're struggling with finances. As shown below, a significant percentage of the senior population in Florida has trouble financially. If you are experiencing financial difficulty, there are resources for seniors in Fort Pierce that can help you get more support during your golden years.
Resources for seniors in West Palm Beach care not only for people experiencing financial difficulties. They also can help older adults who are feeling lonely and isolated or caregivers who are feeling overwhelmed while taking care of an elder loved one. If you're searching for support, there are numerous options to help you find senior resources in West Palm Beach-Ft. Pierce.
What care issues might seniors in West Palm Beach struggle with?
There is a myriad of resources for seniors in West Palm Beach that can help address many of the issues that older adults can struggle with, as highlighted below. If you struggle with some of these problems yourself, then reaching out to an organization may be just what you need to get the help you need.
You shouldn't have to choose between getting the right type of care and your budget. One way to avoid this is to find the right Medicare plan for you. That can be tough to do since Medicare is such a complicated system, but thankfully, there are senior resources in Fort Pierce that can help you learn more about Medicare and pick the right plan for your needs.
Caregiver support in West Palm Beach
If you look after an older adult, it can be really valuable to seek out caregiver support in West Palm Beach. Looking after a senior can be a time-consuming, stressful experience that may leave you feeling worn out and finding it difficult to look after your other responsibilities, such as work and children. These resources can help you manage your emotions and find the right types of help to reduce the amount of time spent on organizing care for your elder loved one.
Take a look at our comprehensive guide to finding resources for seniors. It covers the ins and outs of the various types of organizations, agencies, and groups that exist to help older adults and their caretakers. Utilizing the information in the guide can make it easier for you to find the right type of support for your loved one.
The best senior resources in West Palm Beach
Whether you're a senior who struggles with transportation or you're a caregiver who has a lot on your plate, resources exist in the West Palm Beach area to help ease the burden. The key to getting started is finding the right resource for your specific goals, and the information that you've found on Seasons can make that easier. We want the best for older adults everywhere and it's our mission to provide the resources you need to live your best life as you age.