Find more resources in your city!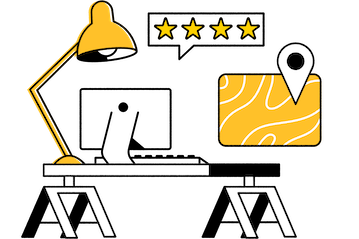 Start Exploring
Should your business be here?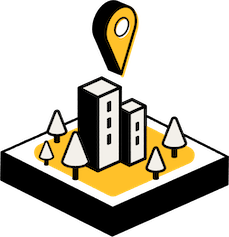 Add your business
How many seniors in Washington D. C. may be in need of financial assistance?
While Social Security, pensions, retirement accounts, and more intend to help people make it through their golden years with enough money, many seniors are still struggling financially. The poverty line doesn't tell the whole story either, as even those who are above it may still experience significant financial hardship. The chart below provides further information on the financial situation of Washington D. C.'s senior population:
If you or your elder loved one needs help, there is no shame in turning to senior resources in Washington D. C. for assistance. Local businesses may organize food drives to feed those in need, while government agencies can share information on how to choose affordable health insurance that includes prescription drug coverage if medical bills are breaking the budget.
Are there mental health resources available to seniors in Washington D. C.?
While most of us think of physical needs such as food and shelter when we contemplate resources for seniors in Washington D. C., mental health resources are frequently just as important. Luckily, many organizations specialize in disseminating reliable mental health info. Some of the biggest organizations that do so are listed below:
National organizations that assist with mental health issues.
Healthy IDEAS (Identifying Depression, Empowering Activities for Seniors)
American Association of Geriatric Psychiatry
Program to Encourage Active, Rewarding Lives for Seniors (PEARLS)
Brief Intervention and Treatment for Elders (BRITE)
Mental health problems once carried a stigma and some seniors may still be hesitant to reach out for the help they need. Senior resources in Hagerstown and D. C. can help older adults realize how help could benefit them while preparing family members to have a potentially difficult but necessary conversation with their loved ones.
Caregiver support in Washington D. C.
Most people assume that senior resources in Washington D. C. have to be all about older adults, but there are also plenty of resources aimed at caregivers to help them perform their duties to the best of their ability. For example, resources provided by the Alzheimer's Association could help you determine if your loved one has dementia while the AARP provides a variety of resources to help seniors live well. Caregiver support in Washington D. C. could also help you realize when you might be in over your head so you can start looking for professional caregivers.
Our comprehensive guide to resources for seniors includes several great tips to guide your research. For instance, we'll show you how to identify scam artists who are only pretending to provide caregiver support in Washington D. C. and how to find resources relevant to your loved one's specific needs.
The best senior resources in Washington D. C.
Navigating the aging process is difficult, but it can be done if you're consulting the appropriate resources. There are tons of great organizations that provide the information you or your loved one need, and Seasons can help you figure out which ones are most pertinent to your current situation. Please use the local listings above to learn more about the aging process and what you can do to ensure that the senior in your life can make the most of their golden years.