Find more resources in your city!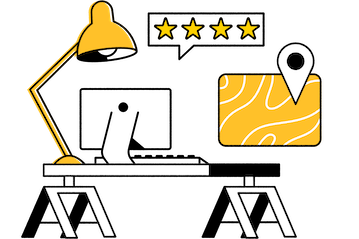 Start Exploring
Should your business be here?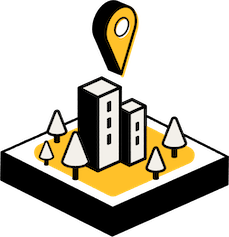 Add your business
How many seniors in Waco may be in need of financial assistance?
When most people think of seniors struggling financially, they picture older adults who don't have enough to eat or a roof over their heads because they're below the poverty line. Both food and shelter are real problems for many seniors, but they might be above the poverty line. The statistics below provide further information:
Many resources for seniors in Waco are designed to help older adults in need by teaching them how to apply for rental assistance or the Supplemental Nutrition Assistance Program (SNAP) or reach out to non-profits. However, not all of them are. Some programs are designed to help older adults find social stimulation or volunteer opportunities to add purpose to their lives.
Are there mental health resources available to seniors in Waco?
Seniors may feel lonely and isolated as they age, especially if they struggle to get out of the house. This can have serious implications for an older adult's mental health and by extension their quality of life. Fortunately, many national organizations have local branches or chapters dedicated to helping seniors with their mental health needs. The partial list below provides some examples:
National organizations that assist with mental health issues.
Healthy IDEAS (Identifying Depression, Empowering Activities for Seniors)
American Association of Geriatric Psychiatry
Program to Encourage Active, Rewarding Lives for Seniors (PEARLS)
Brief Intervention and Treatment for Elders (BRITE)
Smaller organizations may offer valuable resources for seniors in Waco and nearby cities like Temple and Bryan as well, but you'll have to verify that such organizations are legitimate. Scammers are not above setting up fake organizations to spread misinformation in an attempt to fool seniors and their caregivers, so it's important to stay vigilant.
Caregiver support in Waco
"Senior resources" is a broad term encompassing everything from advice on navigating the aging process to specific tips for managing chronic medical conditions. Caregivers aren't always considered, but they have unique needs best addressed through caregiver support in Waco. For instance, an informal caregiver could look up how to cook for a picky senior with hypertension or when it might be worth it to contact a professional cleaning service instead of trying to clean themselves. Caregiver support in Waco can also ease your caregiving responsibilities if you're feeling overwhelmed.
Seasons has put together a comprehensive guide on finding senior resources that helps both caregivers and older adults find trustworthy information. For example, organizations such as CenteR Assist and the Program of All-Inclusive Care for the Elderly (PACE) provide valuable information to help seniors or concerned family members reduce their prescription drug costs.
The best senior resources in Waco
Senior resources in Waco provide multiple types of information. If you're a senior looking for an opportunity to make new friends, you can learn more about local community programs. If you need assistance paying your utility bill, some organizations specialize in that. Caregivers can also access the resources they need to better support their elderly loved ones. No matter what you're looking for, Seasons provides free resources to jumpstart your research as well as trustworthy links and advice for avoiding scams. We are the best place to begin!