Find more resources in your city!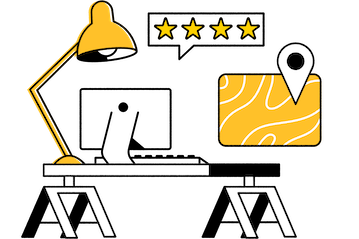 Start Exploring
Should your business be here?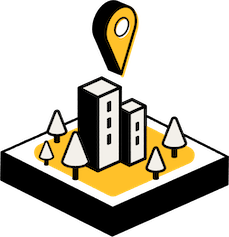 Add your business
How many seniors in the Twin Cities may be in need of financial assistance?
Often, the support that a senior needs has to do with financial assistance of one type or another. If the senior you care for or even you are on a tight budget, it may be hard to meet every need including nutrition, transportation, housing, and more. A full 8% of Minnesota seniors live below the poverty line, and many more are financially insecure according to the table below based on a study by West Health. Clearly, the need for senior resources in St. Paul and Minneapolis is high.
Not all needs of seniors have to do with finances, however. There are a plethora of resources available for seniors and their caregivers on such topics as aging in place, specific medical information, or other needs a senior may have. Because of the sheer number of resources for seniors in Minneapolis-St. Paul, it can get overwhelming to find the right one. You should know that you are not alone.
Do seniors in The Twin Cities have access to resources addressing vision problems?
Advancing age often means declining vision. Therefore, it's important that your loved one have access to resources that address vision problems that come with aging, such as the agencies listed below. These organizations can address vision problems like glaucoma, cataracts, blindness, and more. A local chapter of these organizations is full of caring people who can help with issues related to vision.
National organizations that assist with vision problems.
The Lions Club Sight First Program
Mission Cataract USA
National Federation of the Blind (free white cane program)
Because basic Medicare doesn't cover many vision issues, it's that much more important to find resources that can lead you to services that can help. Of course, there are other issues that come with aging including hearing loss, more fragile bones, and dental issues. Finding senior resources in the Twin Cities to address these issues can be important for seniors and their caregivers.
Caregiver support in the Twin Cities
If you are the caregiver to a senior in your life, it's likely that you are not specially trained or being paid for your service. That's all the more reason it's important for you to find adequate caregiver support in the Twin Cities. Whether it's help with the financial burdens of taking care of an aging loved one, a support group for people going through the same situation, or more information about aging and how you can help your loved one do so with dignity and grace, there is plenty of caregiver support in St. Paul.
To help you find and access this support and senior resources in Minneapolis-St. Paul, check out our comprehensive guide to finding senior resources. This guide will help you to know what types of resources are available and how to get connected with them. You'll find both resources for seniors in Twin Cities and resources for caregivers.
The best senior resources in the Twin Cities
Whether you're searching for senior resources in the Twin Cities or caregiver support, there is someone who can help you. Even if you think you're okay on your own, you might as well take advantage of caregiver support in the Twin Cities that can help answer your questions, cut your costs, and even provide socialization opportunities. Seasons is proud to offer the listings and reviews above to help you on your way.