Find more resources in your city!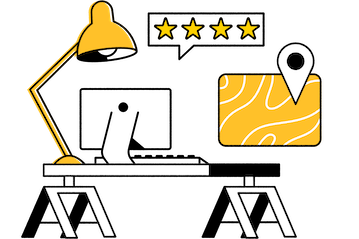 Start Exploring
Should your business be here?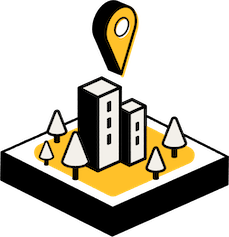 Add your business
How many seniors in the Quad Cities may be in need of financial assistance?
Financial insecurity is a growing problem for seniors. The stress it brings can negatively affect elder adults' health, including physically, mentally, and emotionally. Seniors on or near the poverty line may find themselves struggling to pay for necessities, forgoing important needs, and otherwise finding ways to stretch every penny in their accounts.
The financial resources for seniors in the Quad Cities can be a game changer, allowing aging adults the opportunity to find affordable options. For instance, if your loved one is having trouble affording groceries, there are affordable or income-based programs that can provide them with healthy, nutritional meals that meet their dietary requirements.
What care issues might seniors in the Quad Cities struggle with?
Elder adults may require a team of specialized doctors and nurses to manage their physical health, particularly if they suffer from multiple chronic conditions. However, many seniors report running into obstacles when attempting to receive medical attention that can lead to additional issues. These are the most commonly reported problems among seniors:
Seniors and caregivers who are facing difficulties in accessing quality care can find resources for seniors in the Quad Cities that can point them in the right direction. For instance, you might seek to enlist the support of a professional who can advocate for your own or your senior's best interests during medical or other emergencies.
Caregiver support in the Quad Cities
National and local organizations understand that caregivers have needs too. Many caregivers are unpaid and untrained family and loved ones, striving to ensure that their aging loved ones are cared for and healthy. However, the tasks involved in senior care can be exhaustive and may change at a moment's notice, which can be challenging for families to adjust to. You can find excellent caregiver support in the Quad Cities to give you and your loved one's the opportunity to recoup. Caregiver burnout is a real issue that can cause emotional, physical, and mental health problems for those who suffer from it. By taking advantage of the senior and caregiver programs available, you can rest assured that the elder in your life is secure, healthy, and protected.
With the risk of misinformation out there, you'll want to rely on an honest resource to help you find the right services for your family. Our comprehensive guide to finding senior resources can be a great way to answer any questions you have before starting.
The best senior resources in the Quad Cities
Seniors who are living alone may feel they are getting along just fine; however, the senior resources in the Quad Cities can help them cut costs on medical treatments or medications, as well as learn about local events and activities that allow elder adults to socialize. When you're ready to start searching for affordable senior or caregiver support in cities like Moline, Rock Island, Davenport, and Bettendorf, dive into our reliable listings above.