Find more resources in your city!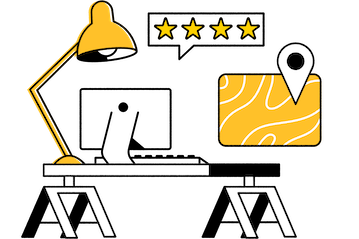 Start Exploring
Should your business be here?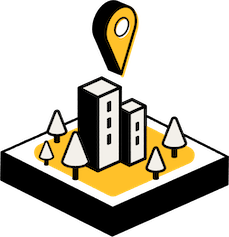 Add your business
How many seniors in Tampa may be in need of financial assistance?
An often inevitable part of the aging process is having to spend more on healthcare and medication to stay healthy and manage chronic illnesses. On top of this, there are many other expenses that come with growing older, including in-home support services or long-term care. All of this is a considerable financial burden when you are on a fixed income like most seniors. Below you can gain a little insight into the financial realities of seniors in Florida:
Although the majority of seniors in Florida are living above the poverty line, more than one-third are not. Fortunately, there are a host of resources available to cater to a variety of needs and financial circumstances. Whether you're looking for information about coping with the challenges that come with growing older, service providers that have experience working with seniors, or even a support group in your area, you can find everything you need with resources for seniors in Tampa.
Are there resources for senior housing and food issues in Tampa?
For seniors facing housing and food challenges, there are many programs in Florida and the city of Tampa that are geared towards providing support and meeting these needs. There are also local and national organizations with branches in Tampa that can help. There are many resources available, here are a few to get you started:
National organizations that assist with housing and food issues.
Meals on Wheels America
Village to Village Network
Housing Choice Vouchers
While there is a wealth of senior resources in Tampa that can be drawn from, it is important to make sure that the service provider you choose is one you can trust. If you choose to go with an organization that you aren't familiar with or is lesser-known, it's a good idea to check their credentials to be sure they are legitimate. Remember, there are unscrupulous people out there who have no qualms about taking advantage of caregivers and seniors.
Caregiver support in Tampa
We know that the decision to take on the role of caregiver is one that comes from a sense of duty as well as overwhelming love. While your focus might be on ensuring that your loved one gets the best possible care, it is absolutely essential to look after yourself too. Getting the support you need is important to maintain a healthy and balanced life for your sake as well as your senior's. There are so many resources for seniors and caregiver support in Tampa to ensure your loved one gets the best care available while also relieving you of some of the many responsibilities you shoulder. If you're feeling a bit overwhelmed by the information and resources out there, our comprehensive guide to finding senior resources is an excellent place to get started.
The best senior resources in Tampa
If you're a senior looking for support or assistance, there are tons of people out there ready to step up. No matter your specific needs or circumstances, there is a wealth of resources for seniors in Tampa. If you're caring for an aging loved one, we can help you find caregiver support in Tampa. At Seasons we are committed to making life easier for caregivers and seniors and making sure that you have access to all the information and resources you need. Get started by exploring our listings above.