Find more resources in your city!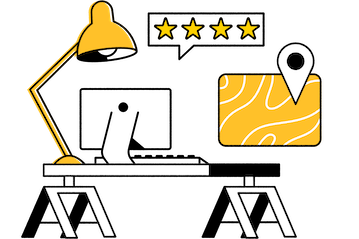 Start Exploring
Should your business be here?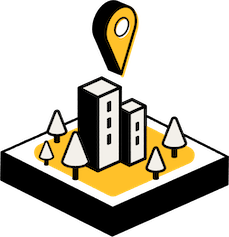 Add your business
How many seniors in St. Louis may be in need of financial assistance?
Many seniors, particularly those who lean on private retirement funds or Social Security benefits, live on fixed incomes. This tight budget could result in them making tough financial decisions each month like choosing between food and medicine. Financial assistance can serve as a crucial lifeline for you or your loved one, particularly if they are like some seniors in Missouri whose finances are close to or below the poverty line:
Despite the immense help financial assistance can provide someone whether they are below or above the poverty line, it is often times the tip of the iceberg when it comes to the type of help a senior could need. The good news is you can find numerous resources for seniors in St. Louis if your older adult is seeking any type of support. In addition to financial help, you and your senior can locate general information on aging, specialized medical details for seniors, a support group to share ideas, and more.
Are there medication cost reduction resources for seniors in St. Louis?
Resources for seniors in St. Louis that focus on reducing medication costs are likely available through local organizations, city and state programs, or even national organizations that have branches in your area. But it's not always easy to locate these resources. A great way to find online information about medication cost reduction resources for seniors in the area is to explore this list of top national support organizations:
National organizations that help reduce medication costs.
The United Way
Program of All-Inclusive Care for the Elderly (PACE)
Patient Assistance Program (Center Assist)
AARP
There are many organizations eager to help you and your loved one find services focused on reducing medication costs as well as assisting with other pertinent needs. But it's important to make sure that the organizations your senior considers have their best interests at heart. It's not unheard of for scammers to appear credible while stealing important personal and financial information from seniors. As a caregiver, it's a great idea to work with your loved one to confirm that the organizations they consider are reputable and trustworthy.
Caregiver support in St. Louis
When working hard as a caregiver, there is an important person who sometimes gets neglected or lost in the shuffle – that person is you. As an untrained and unpaid friend, family member, or caring acquaintance of a wonderful older adult, you'll want to ensure that you take care of yourself just as well as you take care of your senior. Burnout is a real risk for all caregivers. To avoid reaching a breaking point and losing your ability to care for your loved one, it's a great idea to connect with local or national organizations providing caregiver support in St. Louis.
The good news is there's plenty of valuable information available that can point you to resources for caregiver support in St. Louis. If you want more details about the types of assistance you can find as well as how to locate them, our comprehensive guide to finding senior resources can help.
The best senior resources in St. Louis
Finding helpful and trustworthy senior resources in St. Louis is easier than you might think. If as a senior you have struggled to locate assistance or even if you feel like you're doing okay on your own, it's always a good idea to see what resources are available. The simple act of locating the right resource could help you get answers to important questions, cut costs, expand your social life, and make other life enhancements you have yet to imagine. At Seasons, we're happy to serve as a one-stop shop for locating any type of assistance you need. Review our listings above to learn more today.