Find more resources in your city!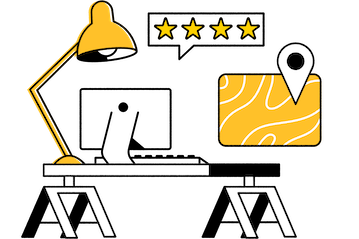 Start Exploring
Should your business be here?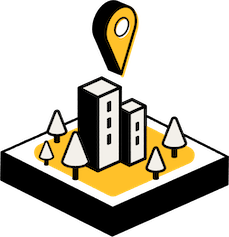 Add your business
How many seniors in Scranton may be in need of financial assistance?
It's easy to associate financial hardship with living under the poverty line since that's what the poverty line is supposed to measure, but many seniors struggle to pay their bills even if they are above the poverty line. Luxuries like travel and fine dining are completely inaccessible to many seniors. The information below illustrates the tiers of senior wealth in Pennsylvania:
Some resources for seniors in Scranton have nothing to do with money, meaning that older adults can take advantage of them even if they aren't remotely concerned about their financial situations. For instance, some organizations provide info on integrating lonely seniors back into the community while others offer specialized medical information.
What care issues might seniors in Scranton struggle with?
While the aging process affects every senior differently, some problems are more common than others. Many resources for seniors in Scranton and nearby areas such as Hazleton and Wilkes-Barre hone in on these issues to help as many older adults as possible. The statistics below reveal three of the most common issues reported by high-needs seniors:
If you or your older loved one are experiencing any of these issues or another one entirely, you are not alone. For example, organizations like the AARP guide how to report suspected elder abuse if you feel your senior may have been victimized in a care facility. Alternatively, smaller organizations may have senior-specific food banks to ensure that older adults have enough to eat.
Caregiver support in Scranton
Senior resources go beyond informational materials intended for seniors themselves. Informal caregivers are often friends and family members of an older adult they care about who take on the role because they're needed. They generally aren't paid and lack training in most of the jobs they are taking care of, and burnout is common. Luckily, caregiver support in Scranton equips caregivers with the information they need to perform routine tasks while showing them when it might be better to seek expert aid. Caregiver support in Scranton can also help with the emotional toll caregiving can take, ensuring that they can say "no" when doing so is in the best interests of a care recipient.
Our comprehensive guide to finding senior resources includes more details on how to find trustworthy information from reliable sources.
The best senior resources in Scranton
Senior resources in Scranton are available from organizations large and small to help older adults make the most of their retirement years. That said, some organizations are nothing more than fronts for individuals who want to profit off of the unique needs of the 65+ population. Seasons is a trustworthy resource, so you and your older loved one can always trust the information in our free local listings. Use our resources and help your elderly loved one live their best life!