Find more resources in your city!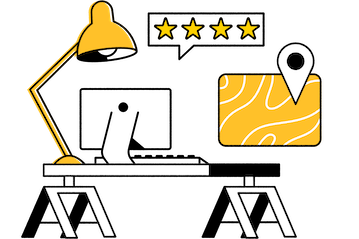 Start Exploring
Should your business be here?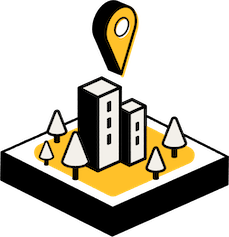 Add your business
How many seniors in San Francisco may be in need of financial assistance?
Seniors who have retired from their jobs often find themselves living on tighter budgets due to the fixed incomes of Social Security benefits and private pensions. If they don't have enough money set aside to accommodate the rising costs of food and healthcare or unexpected emergencies, they could need financial assistance to supplement their funds. This could be especially true for seniors in California living below the poverty line:
There's no doubt that financial assistance can make a huge difference, but it's just one of the many types of assistance a senior might need. Fortunately, there are many senior resources in San Francisco offering help, whether you want to know more about aging, certain medical conditions, or how to connect with other seniors for support.
Are there mental health resources available to seniors in San Francisco?
City and state programs often provide a variety of mental health resources for older adults. Local organizations, as well as national organizations with nearby branches, may also offer mental health help to seniors. If you'd like more information online about this type of assistance, here is a list of national organizations that could have information for seniors in San Francisco:
National organizations that assist with mental health issues.
Healthy IDEAS (Identifying Depression, Empowering Activities for Seniors)
American Association of Geriatric Psychiatry
Program to Encourage Active, Rewarding Lives for Seniors (PEARLS)
Brief Intervention and Treatment for Elders (BRITE)
There are plenty of organizations and programs providing resources for seniors in San Francisco that need mental health assistance. As you navigate these resources as a senior or caregiver, you'll want to do your best to confirm their validity. This is particularly true for lesser-known organizations. By taking this extra step, you can get the assistance you desire while avoiding false information or scams.
Caregiver support in San Francisco
As a caregiver, you undoubtedly want to give your loved one the best care possible, but it's important that you do the same for yourself. It's easy to get so busy with your duties as a caregiver that you forget to take care of your own mental and emotional needs. While you're seeking assistance for your older adult, take time to find caregiver support in San Francisco for yourself. You can look to local organizations and national organizations with branches in the area to find help.
If you would like additional information about locating senior assistance in your area, review our comprehensive guide to finding senior resources. You can learn more about different types of senior assistance and how to find them. The guide can help you attain caregiver support in San Francisco while finding your loved one valuable senior assistance.
The best senior resources in San Francisco
Whether you are a senior looking for help or a caregiver who wants to support your loved one, there are a lot of great senior resources in San Francisco. Even if you are an older adult who feels that you don't need assistance, you could find resources that help you get answers to important questions or enhance your life in other significant ways. Seasons is proud to offer a space for seniors to find the resources they need. Reviewing our listings above can get you on the right track.