Find more resources in your city!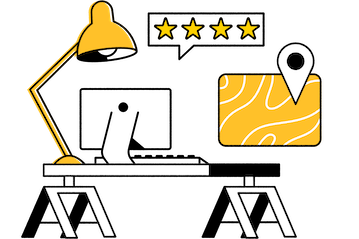 Start Exploring
Should your business be here?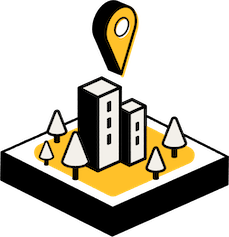 Add your business
How many seniors in San Diego may be in need of financial assistance?
It's easy to see the federal poverty line as a divider between people who need help affording essentials and those who are doing okay, but many seniors find themselves forced to choose between food and medicine even though they are above the poverty line. The table below provides further information on the financial situation of elder Californians:
If you or your loved one need help, senior resources in San Diego can help you learn about government programs and charitable organizations that are active in the area. For example, a senior could visit a local area agency to learn more about rental assistance or receive free food from a church group. Older adults often feel isolated and alone, but that doesn't mean that nobody wants to help them.
Do seniors in San Diego have access to resources addressing vision problems?
Many people don't realize how much they rely on their eyesight until they start to lose it, at which point panic sets in. Thankfully, there are resources for seniors in San Diego designed specifically for vision support to give older adults the reliable information they need to plan their next steps. Here are some of the most well-known:
National organizations that assist with vision problems.
The Lions Club Sight First Program
Mission Cataract USA
National Federation of the Blind (free white cane program)
While people tend to gravitate toward the big names, smaller organizations may have a better read on the local market and provide better information. The only downside to consider is that fraudsters sometimes pretend to offer resources to seniors only to rob them blind when the opportunity presents itself. You should always do your due diligence before trusting any organization. Luckily, there are plenty of great organizations out there ready to help.
Caregiver support in San Diego
Senior resources are designed to ensure that caregivers provide the best possible care to older adults, meaning that the caregivers are just as likely to benefit as seniors are. If you are informally taking care of a loved one, caregiver support in San Diego can help keep you knowledgeable of the latest best practices. Caregiver support in San Diego can also give you a head start if you decide to hire professional caregivers to handle some aspects of your loved one's care.
Our comprehensive guide to caregiver resources for seniors includes plenty of information, questions to ask, and more that you can use to quickly identify trustworthy resources and tactfully discuss them with your loved one, so please give it a read.
The best senior resources in San Diego
The physiological changes associated with the aging process often take a backseat to the psychological and emotional changes it entails, but your family does not need to face them alone. Organizations of all sizes exist to provide seniors with trustworthy information they can rely on whenever they have a question about local services, health insurance coverage, or even day programs. Seasons compiles the best of these resources in one place, so please utilize them.