Find more resources in your city!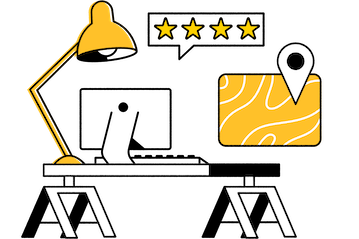 Start Exploring
Should your business be here?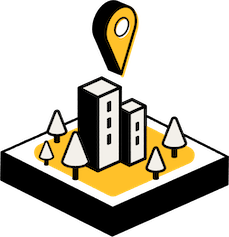 Add your business
How many seniors in San Antonio may be in need of financial assistance?
Many seniors find themselves living on a tight budget because their income has become fixed post-retirement. Living on Social Security benefits or private retirement funds can make it tough to compete with inflation and other personal and societal changes that can impact costs. It doesn't help that in Texas many seniors live below the poverty line:
Financial challenges can leave seniors struggling to get the food, medications, and other necessities. But these are not the only types of assistance older adults often need. You might be a senior or caregiver looking for general information on aging, support groups for older adults, or other types of assistance. The good news is there are many organizations eager to help you find resources for seniors in San Antonio.
Are there resources for senior housing and food issues in San Antonio?
Seniors and caregivers looking for housing and food assistance in San Antonio might be able to find great leads by either contacting city and state programs or reaching out to local and national organizations with nearby branches. You can also locate great information online about senior resources in San Antonio that assist with housing and food. Here is a list of top national support organizations that could help:
National organizations that assist with housing and food issues.
Meals on Wheels America
Village to Village Network
Housing Choice Vouchers
There are a large number of organizations that want to help the growing number of older adults in need. But as you navigate these resources, it's important to only work with those that you can trust. For lesser-known organizations, be sure to check their credentials to reduce your risk of being scammed. As a caregiver, verifying the validity of the resources you encounter will be important in getting your loved one help while keeping them safe.
Caregiver support in San Antonio
Most caregivers for older adults are unpaid and untrained. Their primary goal is to help a close friend or family member achieve goals like housekeeping, traveling to appointments, taking care of pets, and getting medical care. While as a caregiver your desire to help drives you, this doesn't mean you can't experience burnout. To give the best care to your loved one, it's important to take care of yourself, as well. You can accomplish this goal by reaching out to local or national organizations for caregiver support in San Antonio.
In the process of looking for the best caregiver support in San Antonio, you might want to continue your search for senior resources. If you're not sure how to get started, feel free to explore our comprehensive guide to finding senior resources. You can find plenty of great information about different types of assistance for seniors and also learn how to access them.
The best senior resources in San Antonio
Whether you're a senior in need of assistance or you feel that you're doing well but are curious about resources that could enhance your life, there is plenty of help available. You might be able to find medical, housing or food assistance. Resources might also help you meet new friends, get financial assistance, or receive answers to important questions. At Seasons, we have created a space that aims to make finding resources for seniors in San Antonio easier. If you're ready to begin your search, our listings can help you get started.