Find more resources in your city!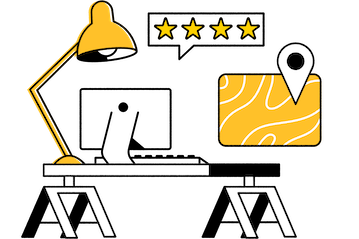 Start Exploring
Should your business be here?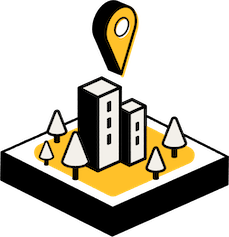 Add your business
How many seniors in Richmond may be in need of financial assistance?
When people struggle financially, it impacts many areas of their life. Seniors facing the obstacles created by financial insecurity may struggle to find the resources they need to navigate these issues. While many older adults report below the poverty line, there are many reasons that elders may be experiencing financial issues.
Local and government programs are a great way to navigate financial obstacles. Seniors and caregivers can find a variety of resources to support themselves. For instance, if you're a senior who could use a hand in maintaining the cleanliness and safety of your home, there are programs that fit your budget to help.
Are there medication cost reduction resources for seniors in Richmond?
Financial insecurity can leave seniors choosing between necessities like medication and food to get by. However, this doesn't have to be the case. Several national organizations offer senior resources in Richmond that can help offset or potentially eliminate medication costs. These and other programs can bring relief to you and your loved ones.
National organizations that help reduce medication costs.
The United Way
Program of All-Inclusive Care for the Elderly (PACE)
Patient Assistance Program (CenteR Assist)
AARP
Seniors can face a wide range of conditions as they age that can affect their healthcare requirements; however, even without chronic conditions, older adults may need access to medication at one point or another due to natural illnesses or falls. In addition to other programs, a Medigap Supplement Plan may also help offset costs.
Caregiver support in Richmond
Seniors aren't the only ones in need of support when it comes to the aging process. Caregiving responsibilities are often voluntarily taken on by family or friends, who aren't typically trained to handle the unique needs of an aging adult. For instance, if your loved one requires specialized equipment to manage a chronic illness, it may be overwhelming to maintain and use for caregivers. Likewise, caregivers can experience burnout, which can come with a range of symptoms like a change in appetite, irritability, and exhaustion. You can find caregiver support in Richmond to provide the assistance you need, whether you need a day off to avoid caregiver burnout or your loved one requires more comprehensive assistance than you're able to offer.
It's important to find reliable resources when exploring your options for caregiver and senior assistance. Our comprehensive guide to finding senior resources can help you learn more about the types of services that are available. The more you know, the more confident you can feel in making a decision.
The best senior resources in Richmond
There are reliable and trustworthy professionals out there ready to assist seniors and caregivers. Even older adults who feel confident living independently can take advantage of senior resources in Richmond and Petersburg to save on expenses, find local social events, and more. From a greater quality of life to improved health and more, there is a range of benefits to enjoy. When you're ready to start your search, explore our free resources for seniors in Richmond above.