Find more resources in your city!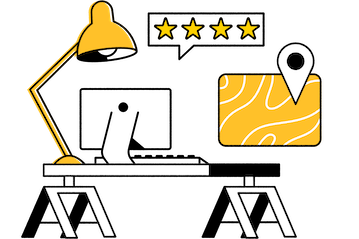 Start Exploring
Should your business be here?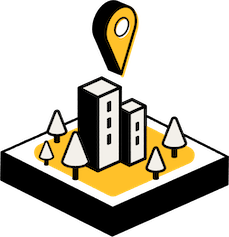 Add your business
How many seniors in Portland may be in need of financial assistance?
Challenges some seniors experience with securing food, paying bills, and maintaining adequate housing stem from a lack of money. Even an older adult who has income from private retirement funds or Social Security can struggle to keep up with inflation. Unfortunately, there are a significant number of seniors in Oregon living below the poverty line who might have financial trouble and need help:
Financial help is a type of assistance some seniors need, but it's not the only one. Older adults might also seek help for managing medical challenges, finding transportation to appointments, or acquiring general information about aging. The good news is there are plenty of great resources for seniors in Portland to help you get the assistance you're seeking.
Do seniors in Portland have access to resources addressing vision problems?
Local and national organizations with branches in your area along with city and state programs can help you find resources for seniors who have vision problems. But the help doesn't stop there. If you're looking for information online, here is a list of national organizations that may be able to provide you with details about resources that address vision problems in Portland:
National organizations that assist with vision problems.
The Lions Club Sight First Program
Mission Cataract USA
National Federation of the Blind (free white cane program)
Numerous organizations are ready to assist with finding resources for vision problems and much more. But it's important that you navigate these organizations with care to ensure you only work with those that are trustworthy and reputable. If you encounter any that you don't know well, be sure to verify their credentials to avoid the risk of scams. Whether you are a senior looking for your own assistance or a caregiver who wants to support your loved one, taking this extra step can help you find senior resources in Portland that have a positive impact.
Caregiver support in Portland
Taking care of yourself as a caregiver is just as important as supporting your loved one. It's easy to overwork yourself when attempting to provide the best assistance to the older friend or family member in your life. But if you experience burnout, you could have a more difficult time managing your personal affairs as well as the affairs of your senior. To ensure you feel your best emotionally and mentally, it's good to look for caregiver support in Portland from local or national organizations with branches in your area.
You'll likely want to keep searching for reliable senior resources as you attain your own caregiver support in Portland. If you want to know more, our comprehensive guide to finding senior resources can help. Learn about the different types of assistance available, how to connect with them, and other relevant information.
The best senior resources in Portland
Don't feel discouraged if you have yet to find the resources you're looking for. There are organizations out there ready to help whether you're looking for assistance with vision challenges, housing needs, or improving your budget. Even if you don't feel that you need help, you might be surprised by resources that can provide answers to important questions or even help you meet new friends. Seasons takes pride in assisting as you search for resources for seniors in Portland. Feel free to explore our listings to get started.