Find more resources in your city!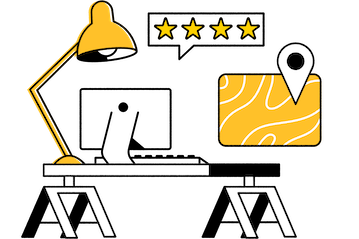 Start Exploring
Should your business be here?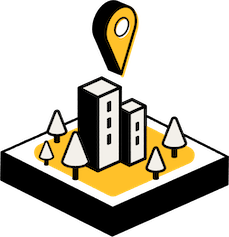 Add your business
How many seniors in Pittsburgh may be in need of financial assistance?
It's uncomfortable to think about a beloved older adult wondering where their next meal is coming from or whether they can afford heat, but unfortunately, many seniors experience financial distress. You can't just go by the poverty line either as many seniors struggle financially despite living above it. The chart below illustrates the financial situation of older Pennsylvanians:
If the senior in your life cannot afford their bills, resources for seniors in Pittsburgh can help. Organizations like the AARP negotiate favorable rates on a variety of products and services for their members, while local businesses may offer senior discounts to any older adult who asks for one. Government programs like Medicaid are also available, with many agencies capable of helping seniors sign up.
Are there resources for senior housing and food issues in Pittsburgh?
Seniors struggling with food insecurity may need more than financial support can provide, as might older adults who cannot afford their rent. Luckily, many organizations provide senior resources in Pittsburgh centered around food and housing to meet their needs. Some of these organizations operate on a local or state level, but national organizations like those below have many regional offices:
National organizations that assist with housing and food issues.
Meals on Wheels America
Village to Village Network
Housing Choice Vouchers
There's nothing wrong with looking to a smaller organization for aid as local nonprofits might have a better understanding of the situation in the area. However, you might have to do a little bit of extra research to make sure everything is on the up and up. Seniors are a favorite target of scammers, but there are plenty of trustworthy organizations out there as well, so just be sure to do your research.
Caregiver support in Pittsburgh
Senior resources are designed to help seniors, but their informal caregivers can benefit just as much. While not all seniors have somebody to help look after them, those that do rely on family members for everything from household chores to transportation. Caregiver support in Pittsburgh can give these informal caretakers a crash course on their loved one's unique needs. For example, the Alzheimer's Association offers numerous resources concerning memory care and dementia. Caregiver support in Pittsburgh can also be the first step in bringing in professional caregivers who can ensure that your loved one receives top-notch support.
Our comprehensive guide to senior resources provides plenty of additional information on how to approach sensitive topics with your loved one and determine which information sources you can trust, so please look it over to help you find accurate info.
The best senior resources in Pittsburgh
Aging isn't easy and the physical and mental changes it entails can leave seniors flailing for reliable support. Many organizations provide valuable resources and information to help older adults with everything that goes into aging with grace, and Seasons can help you sort through these resources and discover the information you need. Whether your loved one is looking for a local food bank or trustworthy information regarding medical insurance, they are not alone.