Find more resources in your city!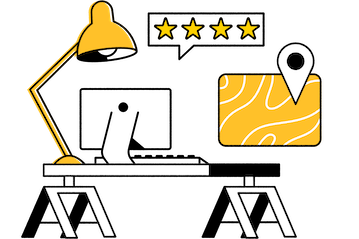 Start Exploring
Should your business be here?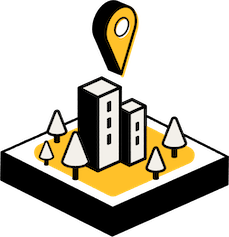 Add your business
How many seniors in Phoenix may be in need of financial assistance?
Can you imagine choosing between paying your rent and putting food on your table? Sadly, answering that question is a daily reality for many older adults. While it's easy to see the poverty line as a clear delineation between poor seniors and the more fortunate, many seniors are above it and still cannot afford basic necessities. The chart below provides more information on the financial situation of Arizona's senior population:
There are plenty of senior resources in Phoenix if you or your loved one are struggling with the bills. Large national organizations like the AARP negotiate senior discounts for members to help them get more for their money. Likewise, church groups and other local nonprofits may provide food banks to seniors who cannot afford to go to the grocery store. Finally, government agencies are staffed with friendly people who can provide senior resources in Phoenix such as how to apply for Medicaid.
What care issues might seniors in Phoenix struggle with?
Healthcare is frequently one of the most confusing things that seniors are expected to navigate as most patients have multiple doctors who don't always coordinate with each other or explain what they are doing very well. Naturally, this means that many resources for seniors in Prescott focus on healthcare. Here are a few of the most common healthcare problems:
Topics like Medicare Advantage Plans can be confusing, but a nonprofit organization can help you understand them or put you in touch with someone like a Medicare broker who is better equipped to help. Trustworthy resources for seniors in Phoenix like the Department of Health are standing by to share what they know.
Caregiver support in Phoenix
While many seniors think of their own needs while searching for accurate information, informal caregivers often benefit just as much. If your loved one needs support with something that you aren't completely sure about, caregiver support in Phoenix can help you do a better job. For example, the Alzheimer's Association offers valuable information on how to approach older adults with memory care needs. Caregiver support in Phoenix can also help you find trained professionals to handle specific tasks that you might not feel comfortable performing.
Our comprehensive guide to finding trustworthy senior resources includes lots of information about how to approach the topic with your loved one and what role they can expect you to play, making it a fantastic place to begin your research.
The best senior resources in Phoenix
We understand the changes that the aging process entails and how isolated you or your loved one might feel as a result. We want you to know that you aren't in this alone. Seasons is dedicated to doing whatever we can to help older adults age with grace, and that includes helping you find trustworthy information on local support services. Please use them well.