Find more resources in your city!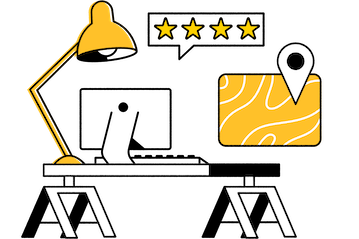 Start Exploring
Should your business be here?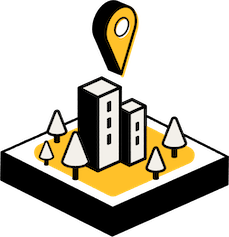 Add your business
How many seniors in Philadelphia may be in need of financial assistance?
Seniors who have restrictive budgets get priced out of many types of care that they would benefit from. This problem impacts many older adults in Pennsylvania, as shown by the data below. But with the right resources at your disposal, it's possible to receive the care that you want without needing to cut back elsewhere to receive it.
Resources for seniors in Philadelphia exist to help older adults who live below the poverty line. But they're also available for seniors who are in comfortable financial positions but may be struggling with their physical or mental well-being. The bottom line is that no matter what your needs are, there's a really good chance that there are resources for seniors in Philadelphia that can help you meet them.
Are there mental health resources available to seniors in Philadelphia?
Mental health is something that's not talked about as often as it should be. But many seniors struggle with things like loneliness, isolation, and depression as they lose independence. If those are issues that you've dealt with, then you may want to reach out to one of the senior organizations that focus on mental health shown below.
National organizations that assist with mental health issues.
Healthy IDEAS (Identifying Depression, Empowering Activities for Seniors)
American Association of Geriatric Psychiatry
Program to Encourage Active, Rewarding Lives for Seniors (PEARLS)
Brief Intervention and Treatment for Elders (BRITE)
Maintaining a positive state of mind is an essential part of enjoying your golden years. But this isn't always easy to do, and you may sometimes need professional assistance with it. Organizations like these exist solely to provide that assistance. Reaching out to one could have a profound impact on your quality of life moving forward.
Caregiver support in Philadelphia
Taking care of an older loved one can be difficult. You may not have any training, yet could be responsible for practically every aspect of your senior's care plan. With so much work to do, it can be difficult to take time out of your schedule to focus on yourself. That's why reaching out for caregiver support in Philadelphia could be a good option. It can help you learn more about how to care for your loved one and yourself so that you both enjoy this important part of your lives.
If you'd like some help with finding the best resources for your loved one, take a look at our comprehensive guide to finding resources for seniors. It's full of information about the different types of services that older adults can take advantage of and should help you make a more informed decision.
The best senior resources in Philadelphia
Senior resources are for everyone. Whether you struggle financially or need help picking the right Medicare plan, there are groups out there that are purpose-driven to help you. So why not take advantage of that? Doing so could be the key to getting more out of your golden years. We hope that you can use Seasons as a resource as you look for the best senior care options in the Philadelphia area.