Find more resources in your city!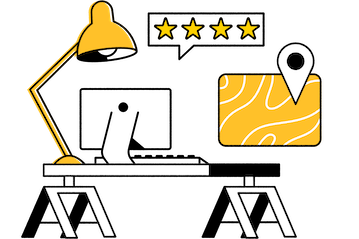 Start Exploring
Should your business be here?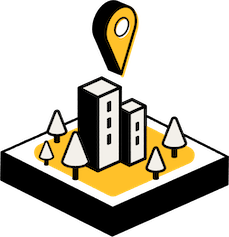 Add your business
How many seniors in New Orleans may be in need of financial assistance?
It's common for older adults to encounter financial challenges as they age because so many live on fixed incomes after they retire. Whether living on private retirement savings, a pension, or Social Security benefits, seniors can often find themselves needing financial assistance if an emergency crops up. This type of scenario can be amplified for the portion of seniors in Louisiana whose income falls below the poverty line:
While financial assistance can serve as a major lifesaver for older adults in need, it's not the only form of assistance people are searching for. Seniors and caregivers can locate general information on aging, receive valuable details about specific medical conditions, and find groups designed to support older adults who want to exchange ideas. There are plenty of great resources for seniors and their caregivers in New Orleans that can make a positive difference in your life.
What care issues might seniors in New Orleans struggle with?
Seniors can experience challenges that are generally unique to them like accelerating vision problems, mobility issues, and hearing troubles. These issues can often require a higher level and more frequent amount of care. Sometimes it can be difficult for seniors to access the quality of care they need. Here is a snapshot of problems older adults have had when attempting to attain care:
Gaining access to quality care can make a huge difference in a senior's wellness. Fortunately, in addition to cities and states offering programs that can help coordinate care and assist with financial needs, there are local and national organizations with nearby branches to assist. Whether you are an older adult or caregiver navigating these resources for seniors in New Orleans, it's important to conduct research to confirm their credibility. This way, you can get valuable assistance while reducing the risks associated with scams or false information.
Caregiver support in New Orleans
Being a caregiver is a rewarding role that can sometimes be difficult because of the time and effort involved. Many caregivers are often so busy helping their loved one that they may not notice that they're in danger of caregiver burnout. Just as you want to help your senior find the support they need, it's a good idea for you to look for and take advantage of caregiver support in New Orleans. This way, you can keep yourself emotionally and mentally charged to give the best care to your senior.
In the midst of getting your own caregiver support in New Orleans, you might want to continue looking for assistance for your older adult. If you'd like additional information, review our comprehensive guide to finding senior resources. It is filled with information about different types of assistance available for seniors and how to access it.
The best senior resources in New Orleans
There is someone out there to help whether you're an older adult seeking assistance or a caregiver looking to help your loved one. If you are a senior who feels like you're doing great on your own, you might discover senior resources in New Orleans that enhance your life in ways you didn't expect like reducing expenses, getting answers to important health-related questions, and even meeting new acquaintances. Seasons is happy to offer a space that can help you find different types of assistance. Exploring our listings above can help you begin.