Find more resources in your city!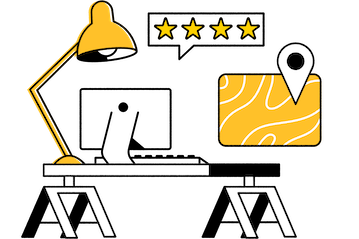 Start Exploring
Should your business be here?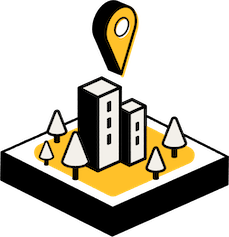 Add your business
How many seniors in Mobile may be in need of financial assistance?
Thinking about a beloved senior eating smaller portions because they cannot afford three meals a day is heartbreaking, but many older adults are forced to do so every day. Worse, many seniors experiencing financial hardship are technically above the poverty line and may not show up via traditional measures of need. The statistics below provide further detail:
If the senior in your life is struggling financially, resources such as local food banks and rental assistance can help ensure that their basic needs are met. However, resources for seniors in Mobile and nearby cities such as Pensacola are not limited to such services. For instance, many organizations specialize in helping seniors get out into the community through volunteer opportunities and social events.
Are there mental health resources available to seniors in Mobile?
Many seniors lead relatively isolated lives that can result in feelings of loneliness and depression, making mental health one of the most important yet underappreciated aspects of senior care. Many large organizations have local branches to better meet the needs of local populations, and here are some of the most well-known:
National organizations that assist with mental health issues.
Healthy IDEAS (Identifying Depression, Empowering Activities for Seniors)
American Association of Geriatric Psychiatry
Program to Encourage Active, Rewarding Lives for Seniors (PEARLS)
Brief Intervention and Treatment for Elders (BRITE)
Smaller organizations may also offer resources for seniors in Mobile, but it's important to verify that they truly want to help seniors before trusting the information they provide. For-profit companies and even scam artists might set up organizations that look helpful at first glance only to line their own pockets through misleading information.
Caregiver support in Mobile
While many senior resources in Mobile and nearby cities such as Pensacola are designed to help older adults themselves, others are intended to help caregivers provide the support that seniors need. Caregiving is a difficult job that frequently carries a lot of responsibility with zero pay, making burnout a real possibility. Furthermore, informal caregivers may feel unqualified to tackle some of the tasks asked of them and guilty for saying no. Caregiver support in Mobile can improve a caregiver's self-confidence by detailing how to perform certain tasks while encouraging the use of professionals whenever more technical care is needed.
Our comprehensive guide to finding senior resources includes valuable information that can help both seniors and caregivers locate trustworthy resources while avoiding scams, so don't be shy about taking notes as you read it.
The best senior resources in Mobile
Aging affects every individual differently, but that doesn't mean that seniors need to face it alone. If you're an older adult who feels overwhelmed by how rapidly your life is changing, organizations of all sizes want to help you. If you're a caregiver who isn't sure how to provide the best possible care to a senior, caregiver support in Mobile is also available to answer any questions you may have. Either way, Seasons is a source of trustworthy information.