Find more resources in your city!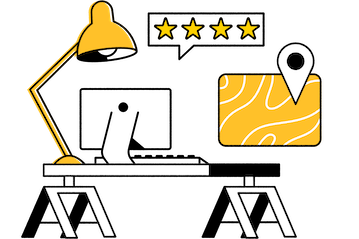 Start Exploring
Should your business be here?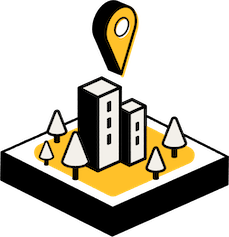 Add your business
How many seniors in Los Angeles may be in need of financial assistance?
California is a very expensive place to live, and unfortunately, a sizeable portion of the senior population in the state lives under the poverty line, as shown below. But just because you don't have as much money as you would like doesn't mean that you need to sacrifice your health or happiness.
Senior resources in Los Angeles are available to help people who deal with financial issues as well as those who are financially stable. There are groups that can teach you more about Medicare, help you come up with an alternative way to get the mental health support you need, and so much more. The bottom line is that there's help out there for everyone. You just have to know where to look for it.
What care issues might seniors in Los Angeles struggle with?
Senior resources in LA are available for every type of issue that you may struggle with as an older adult. Whether you're unhappy with your current quality of care or can't afford to get the more comprehensive support that you want, you have options. With that in mind, here's a look at some of the biggest problems seniors have with their care.
Finding the right resources for seniors in Los Angeles may be just what it takes to solve the problems that you've been experiencing with your current plan. An organization can help you explore your options, learn more about them, and make a more informed decision that, ultimately, helps you design the optimal care plan to thrive well into your golden years. Or you can browse options for caregiver support in Los Angeles to learn more about looking after your loved one.
Caregiver support in Los Angeles
Looking after an older loved one can be a time-consuming, labor-intensive process. This can make it difficult to both look after yourself and provide your senior with high-quality care consistently. That's why you may benefit from looking up opportunities for caregiver support in Los Angeles. These resources can help you learn how to manage your time more effectively, pick up new strategies for elder care, and discover how to manage your emotions more effectively when you're feeling overwhelmed.
You can also use our comprehensive guide to finding resources for seniors. It covers a ton of useful information about the various resources that are available to seniors and how to choose between them. Whether your loved one needs help with in-home assistance or long-term medical care, you'll be able to make a more informed decision after browsing our guide.
The best senior resources in Los Angeles
Resources for seniors in Los Angeles are as diverse as the residents of LA. From mental health support groups to food pantries and state-funded aging agencies, the support you need is out there. Finding the best resource for your aging goals could be just what you need to start feeling happier and healthier as you get older. We hope that the resources you've found on Seasons will help you do that.