Find more resources in your city!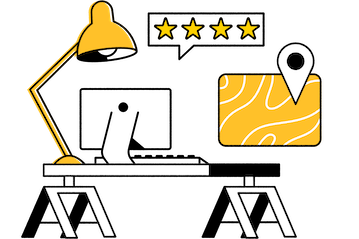 Start Exploring
Should your business be here?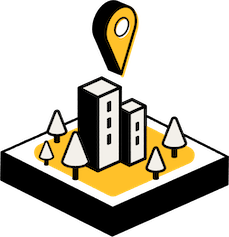 Add your business
How many seniors in Las Vegas may be in need of financial assistance?
While only eight percent of Nevada seniors live below the poverty line, nearly 30 percent of seniors in the state live on less than $2,300 each month. Many seniors have fixed incomes that are hard to supplement. Without financial assistance, many older adults can struggle to pay for necessities, like housing, healthcare, or proper nutrition.
There are many local and national organizations that can help seniors with financial concerns. However, finances aren't the only area where seniors might need help, and there are options for older adults in a number of aspects of life. If you are looking for support groups for seniors or caregivers, expert information about aging, or other valuable resources, there are many places to look for effective and compassionate support.
Are there mental health resources available to seniors in Las Vegas?
Seniors can experience many types of mental health challenges. Often these issues stem from isolation due to problems with mobility, eyesight, or cognitive issues. Not being able to see loved ones or participate in activities they enjoy can have a negative effect on the mood of seniors. Finding effective mental health resources can be an essential aspect of helping your loved one enjoy a high quality of life as they age.
National organizations that assist with mental health issues.
Healthy IDEAS (Identifying Depression, Empowering Activities for Seniors)
American Association of Geriatric Psychiatry
Program to Encourage Active, Rewarding Lives for Seniors (PEARLS)
Brief Intervention and Treatment for Elders (BRITE)
If you are looking for mental health resources for seniors in Las Vegas, make sure to research potential organizations thoroughly. Whether at the local or national level, there can be groups or individuals that seek to scam or otherwise deceive seniors. On the other hand, finding a high-quality organization can help your loved one stay mentally healthy as they transition to new kinds of living throughout the aging process.
Caregiver support in Las Vegas
If you are a caregiver for an older adult, it can be challenging, but rewarding work. Making sure that you have the support you need is vital. Organizations that offer caregiver support in Las Vegas can provide resources, such as expert advice on the aging process, financial assistance, care options, and more. This can help you avoid burnout and care better for your loved one. Whether you find a branch of a national organization or a locally-based group, you can receive valuable information and support.
When you look for caregiver support in Las Vegas, our comprehensive guide to finding senior resources is a perfect place to start. The guide can help you learn more about how caregiver support works, the options that are available, and how to access the resources that are available. The guide can help you focus your search and make a decision that works for you.
The best senior resources in Las Vegas
Regardless of what resources for seniors in Las Vegas you or your loved one needs, it is important to know where to start. Seasons offers detailed listings and guides to support you through your search process and provide valuable information. These listings can help you make the best choice for your loved one's wishes, situation, and budget.