Find more resources in your city!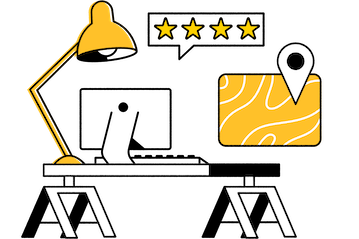 Start Exploring
Should your business be here?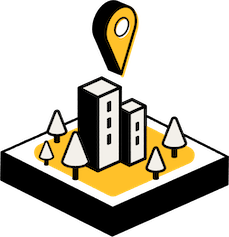 Add your business
How many seniors in Jacksonville may be in need of financial assistance?
It's easy to look at the federal poverty line as a cut-off between seniors who are struggling financially and those who aren't, but the real world isn't that cut and dry. Many seniors live above the poverty line but still stress over how they will afford their medications or whether they can pay the utility bill this month. The chart below provides more information on the financial situation of elder Floridians:
There are plenty of resources for seniors in Jacksonville that you or your loved one can take advantage of regardless of the poverty line. For example, the Alzheimer's Association offers a broad array of information on memory care resources to help seniors and their families better understand the condition and how to effectively manage it. If you're looking for more general information, the AARP provides trustworthy resources as well.
Are there resources for senior housing and food issues in Jacksonville?
No older adult should have to go without food or shelter, and many organizations have been established to ensure that they do not. Many great programs exist at the local and state levels, while large national organizations often have local programs to better meet the needs of a specific community. Here are a few of the most trusted names:
National organizations that assist with housing and food issues.
Meals on Wheels America
Village to Village Network
Housing Choice Vouchers
If you decide to go with a lesser-known provider of senior resources in Jacksonville, it's up to you to do your research and make sure that everything is on the up and up. Older adults can be a vulnerable population, and scammers may set up fake websites and organizations to try and commit fraud.
Caregiver support in Jacksonville
While many people see resources for seniors in Jacksonville as primarily of benefit to older adults themselves, informal caregivers frequently get just as much out of them. You probably lack formal training in many of the tasks you're providing for your loved one and may feel that your caregiving responsibilities are taking away from other aspects of your life. Caregiver support in Jacksonville can be a great way to find a support group or other information provider and learn more about what types of senior support services are available in the area.
If you aren't sure what types of caregiver support in Jacksonville are available or whether you'll be able to afford the services you need, we can help. Our comprehensive guide to senior support services covers everything from how to bring up the possibility of outside help to your senior tactfully to how to find great resources, all in one convenient location for easy access.
The best senior resources in Jacksonville
Aging encompasses a variety of physical, mental, and emotional changes that can dramatically change what a senior is capable of. Many older adults find their newfound lack of independence stressful, making the process even more challenging to navigate. If you or your loved one need help to adapt to a senior's changing needs, Seasons is proud to refer you to trustworthy senior resources for whatever kinds of support you need. Please use the listings above to begin your research today.