Find more resources in your city!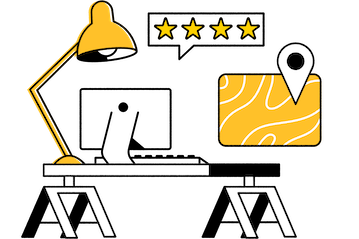 Start Exploring
Should your business be here?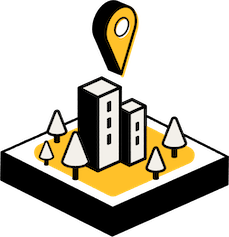 Add your business
How many seniors in Hartford may be in need of financial assistance?
Sometimes the needs seniors have stem from a lack of financial stability. Connecticut has a relatively low poverty rate, but the table below indicates that nearly one-quarter of seniors in the state are at or near the poverty level. This means there are seniors and caregivers who are having to make tough choices between food, medicine, and other necessities. When you find the right senior resources in Hartford, you can learn about programs to help solve this issue.
It is important to note that seniors need more than just financial assistance. If the senior in your care needs resources for seniors in New Haven of any kind, they are available. This could be information about the aging process, a support group for others who are facing the same issues, or specific medical information. Whatever you're looking for, there are people who can help you find what you need.
Are there mental health resources available to seniors in Hartford?
It is pretty well known that there is a shortage of mental health care in the United States. However, if you or the senior you are caring for need mental health care, there are national mental health organizations that may have local chapters or programs to help. Some of these organizations are listed below. These senior resources in New Haven could make all the difference in the life of you or your loved one.
National organizations that assist with mental health issues.
Healthy IDEAS (Identifying Depression, Empowering Activities for Seniors)
American Association of Geriatric Psychiatry
Program to Encourage Active, Rewarding Lives for Seniors (PEARLS)
Brief Intervention and Treatment for Elders (BRITE)
When you're looking for programs and resources for seniors in Hartford, it's important to only work with organizations that are well known and have a proven track record. Because there are so many scams pointed specifically at elderly people, it's important to do your research and verify the credentials of any organization that offers senior resources or caregiver support in Hartford.
Caregiver support in Hartford
If you're going to be the best caregiver possible for the senior in your life, you will need to take good care of yourself. That's why it's important to not only look for senior resources but to seek out caregiver support in Hartford. This may be in the form of a support group where you can meet people who are dealing with the same issues as you. It may also mean taking care of yourself financially, physically, or intellectually. There are a solid number of resources for caregivers available, and you should take every advantage of them as you care for your loved one.
Finding the right resources is essential. Use our comprehensive guide to finding senior resources to learn what types of services are available, how to access them, and more.
The best senior resources in Hartford
If you're a senior doing your best living on your own or a caregiver, there's no reason not to ask for help when you need it. In fact, it can make your life a lot better. Take advantage of the senior resources in Hartford to help you save money, meet new people, and learn what you need about aging in place comfortably. Seasons is proud to provide a place for seniors to find the best senior resources in Hartford-New Haven.