Find more resources in your city!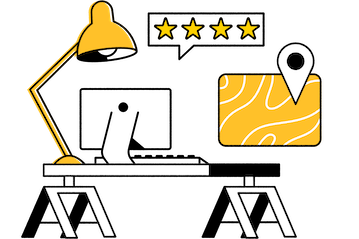 Start Exploring
Should your business be here?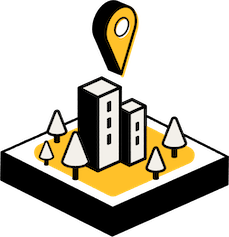 Add your business
How many seniors in Fresno may be in need of financial assistance?
Oftentimes, seniors need financial assistance. It's heartbreaking when you learn that the senior you love and care for has been making tough decisions between necessities like food and medication or rent and a utility bill. In California, 1 in 10 seniors are living below the poverty line, and many more are financially insecure, as the information below indicates. This means there is a great need for financial help for seniors in the Fresno area.
Of course, not all needs that seniors and their caregivers have are financial. You may be seeking senior resources in Fresno like information on aging, support groups for people who are going through the same things that you or the senior you care for are going through, specialized medical information, or more. Whatever type of resources you're seeking, be assured that you are not alone and that there is help available.
Do seniors in Fresno have access to resources addressing vision problems?
One need that a lot of seniors have is help with vision care. Because traditional Medicare does not offer vision coverage, and because many seniors' eyesight declines in their later years, there is a huge gap between need and service. Fortunately, there are many organizations that offer help to seniors with vision problems. Here is a list of some of the national organizations that assist seniors with vision problems.
National organizations that assist with vision problems.
The Lions Club Sight First Program
Mission Cataract USA
National Federation of the Blind (free white cane program)
There are also private agencies that offer help to seniors who have issues with their vision, and that is great if you find one. If you do, however, be sure to check up on them and make sure they are who they say and that they do provide the service they say they do. Sadly, seniors are a vulnerable population and are often targeted for scams. It's best to be safe right up front when finding resources for seniors in Fresno.
Caregiver support in Fresno
If you're caring for an aging loved one, it's important that you also care for yourself. When you give your all to care for another, it's possible to end up experiencing caregiver burnout, which leaves you in a bad place and leaves your older loved one with no one to care for them. Don't feel bad about seeking out caregiver support in Fresno. The better you care for yourself, the more energy you will have left to care for your aging relative.
Don't feel bad for taking advantage of the resources available to seniors in the Fresno area. If you can find someone to care for your senior's pet, do their laundry, delivery their meals, and provide some of their transportation, you will be able to spend more quality time with your older loved one or more time with your family while your senior lives independently. Our comprehensive guide to finding senior resources can provide a deeper look at the different services available to you or your aging loved one.
The best senior resources in Fresno
Caring for an aging loved one is a selfless journey that benefits not only the senior involved but yourself as well. That's only enhanced when you take advantage of the many available senior resources in Fresno or Visalia. Use our listings above to search out the best resources to help your senior age in place with independence and dignity.