Find more resources in your city!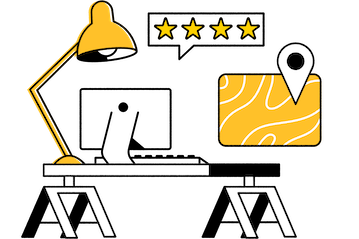 Start Exploring
Should your business be here?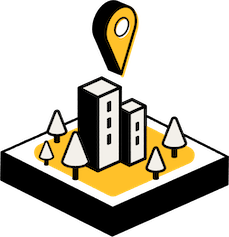 Add your business
How many seniors in Fort Myers may be in need of financial assistance?
It's easy to assume that all senior citizens have enough money in their retirement accounts to live the carefree lifestyle associated with retirees, but nothing could be further from the truth. Many older adults lack financial security and may not know if they can afford their prescriptions this month or how they'll pay for heat. Many seniors in financial distress are living above the poverty line as illustrated by the following data:
If you or your older loved one aren't experiencing financial hardship, you can still take advantage of senior resources in Fort Myers. For example, you might look into opportunities to forge social connections with your peers to stave off feelings of isolation or volunteer for worthy causes to add purpose to your day.
Are there resources for senior housing and food issues in Fort Myers?
Few things are more heartbreaking than thinking about a senior who doesn't have enough to eat or know where they are sleeping tonight. Many resources for seniors in Fort Myers and nearby areas like Naples specialize in the information that can help in these circumstances, with large organizations having local arms to provide more targeted support. Here is a list:
National organizations that assist with housing and food issues.
Meals on Wheels America
Village to Village Network
Housing Choice Vouchers
Smaller organizations may offer better information since they may be more knowledgeable of the senior population's needs in the Ft. Myers area, but you cannot blindly trust any organization you come across. Older adults may be more vulnerable to scams, and some scam artists claim to have the best interests of seniors in mind when the reality is anything but.
Caregiver support in Fort Myers
While many resources for seniors in Fort Myers are intended for older adults, their caregivers may also benefit from dedicated support. Many older adults ask friends and family members to help take care of them, creating a population of informal caregivers that's often unpaid, untrained, and overwhelmed as their elder loved ones need more support. Caregiver support in Fort Myers can help caregivers identify what they can take care of and when it might be prudent to contact a professional. Caregivers can also get information on how to manage burnout without feeling like they aren't doing enough to help the seniors in their lives.
Seasons provides a comprehensive guide to finding senior resources to help seniors and their families distinguish between trustworthy information and less reliable sources. Bookmark it for easy reference.
The best senior resources in Fort Myers
Navigating the aging process is not easy and there's nothing wrong with admitting that you might need a helping hand. If you're a senior who isn't sure how to manage a medical condition or manage your savings, there are people out there who want to help you. If you're a caregiver trying to help Grandma or Grandpa enjoy their golden years, organizations are ready and willing to help you as well. Seasons is a trustworthy source of free information and resources for both groups.