Find more resources in your city!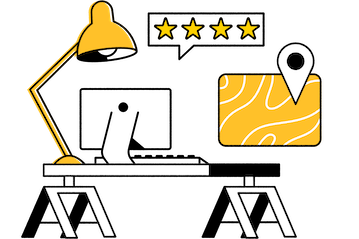 Start Exploring
Should your business be here?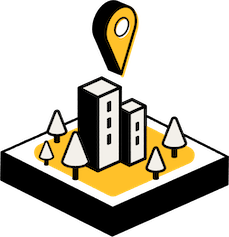 Add your business
How many seniors in Columbia may be in need of financial assistance?
There are some cases where seniors have issues that are caused by a lack of money. Maybe your own budget is tight or both you and your senior loved one do not have a lot of funds. You might be trying to decide if you can help your loved one pay their electric bill or buy food, medicine, or something else they need.
Data shows that there are over 30% of seniors living in poverty and facing issues like this on a regular basis. It's helpful to know that there are senior resources in Columbia for those that need them and that it is possible for your loved one to qualify. Besides financial assistance, you could also find support groups, general aging information, or even specialized help and support, depending on the needs of your senior.
Are there resources for senior housing and food issues in Columbia?
You can find resources for housing and food through different programs that are offered at the city or state level, or both. There might even be national organizations that can provide assistance. If you are looking for more resources for seniors in Columbia that provide help with these issues, there is a variety of different programs out there, and it might be possible to utilize more than one.
National organizations that assist with housing and food issues.
Meals on Wheels America
Village to Village Network
Housing Choice Vouchers
There is usually a large variety of seniors who need help, and there are often different resources that can assist them. Here is a list of some of the most popular ones out there. It's crucial to find resources that are trustworthy, so make sure to review their credentials before contacting them, since many scams prey on elderly individuals. Thankfully, there are plenty of senior resources in Columbia that are safe to use.
Caregiver support in Columbia
As the caregiver of the person you love, it is helpful to know that there are resources for caregiver support in Columbia. Many caregivers fall into the job, often unpaid and without training. Even if you have the right intentions, it can become difficult and frustrating to be a caregiver at times, especially if you do not have the right kind of support. Getting in contact with caregiver resources in Columbia can provide positive benefits to you and the senior who you take care of.
There is a lot of information out there, and that's why it is necessary to use only resources you are confident you can trust. We can help you begin with our comprehensive guide to finding senior resources. It has plenty of information on the assistance out there, how to access it, and more.
The best senior resources in Columbia
If you are a senior in need of assistance, it's important to understand that you are not alone, there is someone out there who can help you. Even if you think you are doing fine on your own, it's important to know what type of resources are out there should you need to take advantage of them. Seasons can provide resources that offer help, from answering questions to making friends, and even providing caregiver support in Columbia. Check out our listings to get started.