Find more resources in your city!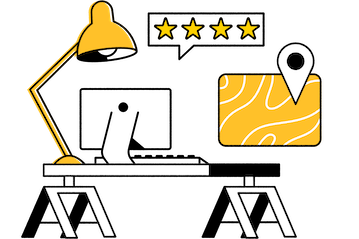 Start Exploring
Should your business be here?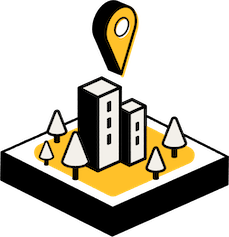 Add your business
How many seniors in Charleston may be in need of financial assistance?
One of the greatest needs seniors have is financial help. When your older loved one is living on a tight budget and you are, too, there might not be enough money to cover everything. Your aging loved one may be debating whether to pay the full rent or medical expenses one month and whether to pay a utility bill or purchase adequate food the next month. Nearly one-tenth of seniors in West Virginia live below the poverty line, and a great deal more are living in economic insecurity.
While the financial needs of seniors are great, they are not the only types of needs seniors have. Some seniors need information on aging and what they can expect as they get older. Others need support groups so they can connect with people who are going through similar experiences. Caregivers may be seeking various types of caregiver support in Charleston. Whatever your specific needs are, know that you are not alone.
Do seniors in Charleston have access to resources addressing vision problems?
If your older loved one is on traditional Medicare, there is no vision coverage. This can be a problem if their eyesight begins declining or if it has been bad for years. Vision care does not come cheap. Fortunately, the national organizations listed below have chapters in Charleston that assist with vision problems and even help the blind.
National organizations that assist with vision problems.
The Lions Club Sight First Program
Mission Cataract USA
National Federation of the Blind (free white cane program)
If you find charitable organizations that are not national agencies like the ones listed above, be careful to check their credentials and references. Unfortunately, seniors are a vulnerable group and frequently are targeted by scam artists. You don't like to imagine that your beloved parent or grandparent may be victimized by fraudulent actors, but it happens more than you'd like to think. Be safe and do your research.
Caregiver support in Charleston
If you're searching for senior resources in Charleston, you're probably caring for an aging loved one. It's important to remember to take care of yourself as well. In fact, caregiver burnout is a real thing. If you don't also care for yourself, you could leave your older loved one without anyone to take care of them. So seek the support you need in order to give your best to the senior in your life. At the same time, taking advantage of the available resources for seniors in Charleston can make both your life and your older loved one's life much easier. With help for tasks like pet care, transportation, and meal delivery, your senior can age in place more independently, and you can spend more quality time with them rather than just doing their errands for them every time you see them.
Finding a trustworthy starting point is essential. That's why you should read our comprehensive guide to finding senior resources. It can answer a lot of detailed questions you may have.
The best senior resources in Charleston
If you're caring for a senior, there is a lot of help out there for both of you. Even if you think you're doing okay on your own, it can be to your benefit to seek support and senior resources in Charleston that can help you meet others in the same situation, cut costs to save money, and answer your questions. Start by reviewing our listings today.