Find more resources in your city!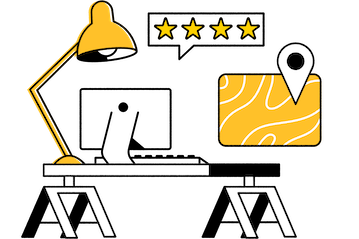 Start Exploring
Should your business be here?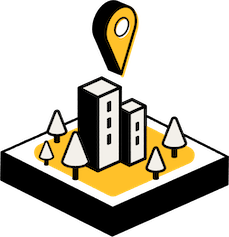 Add your business
How many seniors in Champaign may be in need of financial assistance?
Nobody wants to think about a beloved older adult forced to choose between food and shelter or medicine and utilities, but many seniors lack financial security and have to make such heartbreaking choices daily. Furthermore, seniors can live comfortably above the national poverty line and still face financial hardships as illustrated by the statistics below:
Money isn't the only thing that can compromise an older adult's access to care. Many seniors aren't aware of all of the organizations and individuals that are willing to help them, preventing them from taking full advantage of resources for seniors in Champaign. Our elders may not feel comfortable using technology either, making it more difficult for them to research what's available.
Are there resources for senior housing and food issues in Champaign?
Many senior resources in Champaign and nearby cities like Springfield and Decatur focus on necessities such as housing and food, with national organizations having chapters or branches to provide localized support. The list below highlights a few of the biggest, most trustworthy names that may be active in the Champaign area:
National organizations that assist with housing and food issues.
Meals on Wheels America
Village to Village Network
Housing Choice Vouchers
Smaller organizations can offer senior resources in Champaign that are just as valuable as those available from large non-profits or the government, but you'll have to do your research to make sure that helping older adults is really their goal. Scammers love to target seniors and those who care for them, so you should always be on your guard.
Caregiver support in Champaign
While many organizations offer resources to give seniors the trustworthy information they need to manage medical conditions or navigate the American health insurance system, caregivers also need support. Many caregivers serve in an unpaid, informal capacity that comes with no training, overwhelming caregivers with the sheer volume of tasks they are asked to complete. Burnout is also common, and some caregivers may feel guilty because they cannot handle everything themselves. Dedicated caregiver support in Champaign equips caregivers with the information they need to effectively manage specific tasks while learning when it's better to delegate care to professionals.
Our comprehensive guide to finding senior resources includes further information on how to locate trustworthy resources for seniors and caregivers, so be sure to read it thoroughly. For instance, organizations such as Mission Cataract USA can help older adults with their eye care needs.
The best senior resources in Champaign
If you're a senior who needs help affording nutrition or choosing a health insurance plan, you are not alone. Many organizations (including local and state government agencies) offer programs and resources that you can use to enhance your life. Older adults who don't feel like they need help can often still benefit from all of the senior-specific resources available. Caregiver support in Champaign is available as well to help both professional and informal caregivers provide better care to seniors. Seasons can help you find both types of information, so let us help guide your research process.