Find more resources in your city!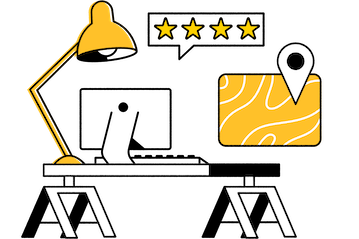 Start Exploring
Should your business be here?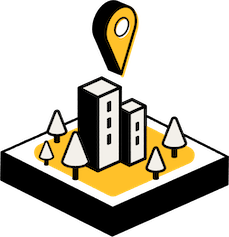 Add your business
How many seniors in Birmingham may be in need of financial assistance?
In Alabama, many seniors face financial difficulty, and while there are many senior citizens who receive some sort of financial assistance through retirement funds or government programs like Social Security, others are still on a tight budget. If you're in a position where you have to choose between utilities and food, senior resources in Birmingham can help.
That being said, assistance with financial matters isn't the only kind of help seniors might need. There are many different resources available for seniors in Birmingham. Whether you or your loved one is seeking information on caregiver support in Birmingham, general aging information, construction for aging in place, or another aging-related issue, know that you're not alone.
What care issues might seniors in Birmingham struggle with?
When someone needs a lot of support, there are more instances where all of their needs may not be met satisfactorily. Whether you are a senior experiencing these difficulties or a caregiver advocating for your elder loved one, there are resources to assist you. Taking advantage of the many different resources for seniors in Birmingham can go a long way when it comes to improving care.
Every senior in Birmingham has different needs, so you'll find that there's an equally diverse group of organizations that can offer assistance, but before you hand over any sensitive information or sign any papers, be sure to check out the organization thoroughly so you know they're on the up and up. Seniors are particularly vulnerable to fraud, so taking the time to research each organization is important.
Caregiver support in Birmingham
Caregiver support in Birmingham is an essential part of senior caregiving. Many caregivers are unpaid and untrained family members, so it's important to take care of yourself too. If you are feeling stressed, agitated, or overwhelmed with caregiving tasks, you may be suffering from "caregiver burnout". Finding caregiver support in Birmingham can be a much-needed way for you to refresh yourself so that you can give your elderly loved one the care they need.
There is an overwhelming wealth of information on the internet, so it's crucial to find a starting point that you can trust. Our comprehensive guide to finding senior resources is full of resources that you can use to find you and your loved one high-quality assistance.
The best senior resources in Birmingham
If you're looking for senior resources in Birmingham, know that there's an organization or group that's able to help you, and even if you are feeling fine and doing well on your own, connecting with senior resources in Birmingham is a great way to find new ways to budget, get your questions answered, and even make friends. At Seasons, our goal is to provide seniors and their caregivers a trustworthy place to start the search for resources for seniors in Birmingham. Use our listings above to get started.