Find more resources in your city!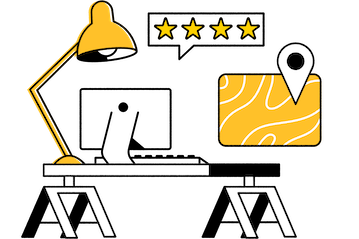 Start Exploring
Should your business be here?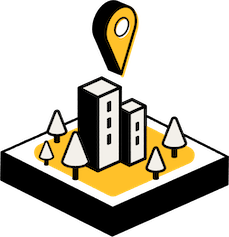 Add your business
How many seniors in Baltimore may be in need of financial assistance?
While the majority of seniors in Maryland live on more than double the poverty line, nearly 10 percent still live below it. Additionally, about 15 percent of seniors do not live more than double the poverty line. This leaves less than $2,300 a month for housing, food, medicine, and more. This is often not enough, and many seniors who do not technically live in poverty still need significant financial assistance.
Outside of financial support, there are many senior resources in Baltimore that could be helpful for you or your senior. Every older adult has unique needs, and you can find the services that are most relevant to their needs. Whether you have questions about support groups, financial advice, or other aging-related issues, you and your loved one are not alone. There are many governmental, non-profit, and corporate organizations that can offer effective help.
Are there mental health resources available to seniors in Baltimore?
One of the most important concerns for seniors as they age is mental health. Physical and cognitive issues that impair their mobility can make it harder for them to see loved ones or do activities they enjoy. This can lead to loneliness and feelings of depression. There are often local organizations that help seniors with these challenges, as well as national groups that might be able to help as well.
National organizations that assist with mental health issues.
Healthy IDEAS (Identifying Depression, Empowering Activities for Seniors)
American Association of Geriatric Psychiatry
Program to Encourage Active, Rewarding Lives for Seniors (PEARLS)
Brief Intervention and Treatment for Elders (BRITE)
Finding resources for seniors in Baltimore that address mental health concerns can make aging in place more feasible for those who wish to do it. They can also help seniors who live in elder care facilities to feel connected to the larger world. Because of the importance of mental health, finding effective support for your loved one is a vital part of helping them make the most of their golden years.
Caregiver support in Baltimore
If you are a caregiver for an older adult, finding organizations that offer caregiver support in Baltimore can be beneficial both for your loved one and yourself. Because of the demands that being a caregiver place on an individual, finding support can lighten your load and help you to avoid burnout. Knowing where to look for certain kinds of assistance can make the search process more accessible and hassle-free. Organizations offering caregiver support in Baltimore can help you navigate tricky medical or financial concerns, connect you with valuable resources, or better understand how to support your loved one as they age.
Our comprehensive guide to finding senior resources contains valuable information about how to find services, how services work, and the criteria to consider when looking for help for your older adult.
The best senior resources in Baltimore
Finding effective resources for seniors in Baltimore can make a difference for you and your loved one. We understand that every senior has unique needs, and we want to provide information that makes aging more rewarding and healthy for your loved one. No matter their needs, Seasons is here to help you make the best decision for your senior based on their wishes, needs, and budget.