Find more resources in your city!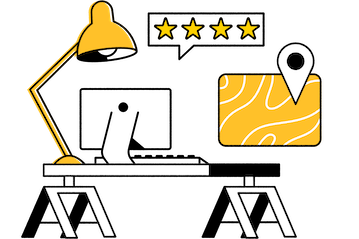 Start Exploring
Should your business be here?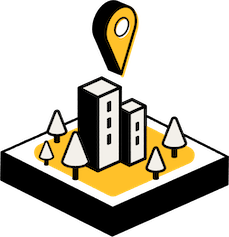 Add your business
How many seniors in Atlanta may be in need of financial assistance?
Many seniors live on a fixed income that leaves them with a tight budget, sometimes forcing them to choose between needs. Some people measure this phenomenon by looking at the federal poverty line, but older adults can be above the poverty line and still experience financial hardships. The chart below reveals the percentage of elderly Georgians who may need financial help:
The good news is that resources for seniors in Atlanta are readily available whether you or your loved one need financial help, general information on aging, or specific services to help manage chronic conditions and the adverse effects they can have. No matter how difficult things may seem, you are not alone.
Are there resources for senior housing and food issues in Atlanta?
Housing and food issues are two problems that no senior should ever have to deal with, and a variety of organizations provide senior resources in Atlanta to combat them. Local and state-level programs are available, while many national organizations have chapters or branches to better help local communities. Here's a list of some of the most trustworthy national organizations:
National organizations that assist with housing and food issues.
Meals on Wheels America
Village to Village Network
Housing Choice Vouchers
Every senior has unique needs, so a variety of organizations provide a broad range of resources for seniors in Atlanta to address them all. This helps older adults avoid falling through the cracks, but it also means that you have to do a little research. If you choose a lesser-known organization, look into them a bit to ensure they are who they say they are.
Caregiver support in Atlanta
Many seniors have loved ones helping with daily tasks like feeding and walking pets, managing medications, or cleaning up around the house. If this describes you, you're probably happy to be helping the senior in your life. However, you probably also lack formal training in many of the tasks you're taking on and aren't financially compensated for your efforts. Caregiver support in Atlanta is a great way to give yourself a well-deserved break to avoid burnout while also ensuring that your loved one's needs are met. Everybody wins!
With so many organizations, programs, and caregivers to choose from, selecting an organization can feel overwhelming. Luckily, our comprehensive guide to finding senior resources is a great starting point. It details what types of support are available, how to choose resources that make sense for your senior, and how to access them.
The best senior resources in Atlanta
If you're a senior who needs help, there are plenty of people willing to lend you a hand even if they've never met you. If you think you're doing just fine by yourself, taking advantage of senior resources can be a great way to enhance your life by making new friends or participating in structured activities. If you're seeking a helping hand with your loved one's care, there's plenty of caregiver support in Atlanta too. Seasons is proud to help older adults find any type of assistance they might need, so please use the information above today.