Find more resources in your city!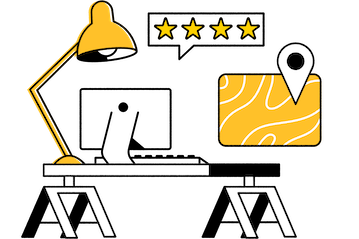 Start Exploring
Should your business be here?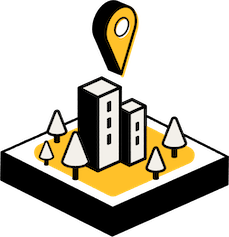 Add your business
How many seniors in Albuquerque may be in need of financial assistance?
As seniors age, they have to rely more and more on Social Security, retirement savings, or other sources of income. More than one-third of seniors live below the poverty line, which means having less than $1,000 per month in income. Older adults can be some of the least visible poor, and meeting their needs requires particular solutions.
There are resources for seniors in Albuquerque that can address a variety of needs. While there are many avenues for financial concerns, there are also resources for seniors in Albuquerque-Santa Fe for other forms of support, such as support groups or information about how to care well for a person with Alzheimer's. If you are the primary caregiver for your loved one, finding the kinds of support that are relevant to their needs can improve their life and lighten your load.
Are there medication cost reduction resources for seniors in Albuquerque?
If you are a senior, understanding your financial options can make a difference. Because financial concerns can prevent older adults from getting the assistance they need, it is valuable to know about the available options for reducing costs in key areas, such as medication. There are a number of national organizations, as well as state and federal options, that might have local options to alleviate the price of medications.
National organizations that help reduce medication costs.
The United Way
Program of All-Inclusive Care for the Elderly (PACE)
Patient Assistance Program (Center Assist)
AARP
When looking for these kinds of resources for seniors in Albuquerque, make sure that you do your research to find organizations that are trustworthy. In addition to scams targeting the elderly, there are organizations that do not provide effective support. However, taking the time to research resources for seniors in Santa Fe can give you a clear idea of your options and find the support your loved one needs.
Caregiver support in Albuquerque
Organizations offering caregiver support in Albuquerque can be a great benefit to you if you are responsible for some or all of your loved one's care. Local and national caregiver support organizations give you information and advice from experts in aging, and they can tell you more about care options, ways to get financial assistance, and more so that you can manage the caregiving process effectively.
If you're looking for caregiver support in Albuquerque-Santa Fe, it helps if you know who to reach out to and what you ask for. Our comprehensive guide to finding senior resources will tell you more about the types of resources that are out there and how to find the right ones for you and the senior in your life.
The best senior resources in Albuquerque
Whether you are a senior in need of assistance or the loved one of an older adult in need of caregiver support in Albuquerque, finding the right resources can make a difference. Taking the time to ask questions, look into resources, and prepare for the future can help all parties involved feel ready for any situation. Seasons believes every senior's later years should be filled with rest, time with loved ones, and security.