Find more resources in your city!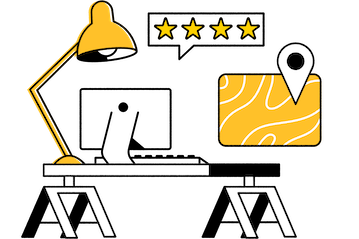 Start Exploring
Should your business be here?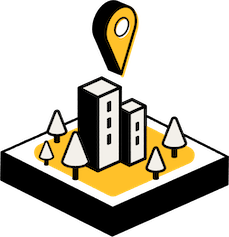 Add your business
How many seniors in Yakima and the state as a whole are participating in estate planning?
There are thousands of seniors in Washington who have already filed a trust, as shown below. But even if your senior is one of them, that doesn't necessarily mean that they have everything settled. It's possible that they still need further end-of-life legal documents to be drafted and filed if they want to guarantee that their wishes will be followed.
When you work with an estate planning attorney in Pasco, Richland, or Kennewick, you can get an expert's guidance on the specific kinds of legal documents your senior needs. That way, there's no lingering uncertainty to keep your senior and your family up at night. This peace of mind is a major benefit of working with a Yakima estate planning attorney.
How many people aged 55+ have the 'essentials' when it comes to estate planning in Yakima?
There are a solid number of people who have taken at least some action in relation to estate planning. But, as you'll see below, very few have everything in place that they need. That's why it's never a bad idea to talk with an estate planning lawyer so that your senior can verify that they're all set for whatever the future may bring.
The good news is that you can find an estate planning attorney in Pasco, Richland, or Kennewick who aligns with your budget goals, almost regardless of what they are. There are plenty of legal options out there and some may be more cost-effective than you expect. The only way to know for sure is to do your research.
How to choose the best estate planning attorney in Yakima
If you're ready to hire a Yakima estate planning attorney, the next step is finding the right one for your family's goals and preferences. You can begin that journey online by taking a look at reviews from previous clients, law firm websites, and attorney profiles. This will help you differentiate one provider from another and find the ones that may be the fit for you.
Once you have a list of finalists, you can begin interviewing each Yakima estate planning attorney in person to get a sense of their personality and how it might fit with your senior. This should give you and your older loved one the last pieces of information necessary to make a hiring decision. For more guidance, take a look at our comprehensive guide to choosing an estate planning attorney.
Estate planning solutions for Yakima seniors
There's no time like the present to begin looking at your options for estate planning solutions in the Yakima area. Hiring an attorney will help the whole family breathe a little easier by ensuring that your senior has confidence that their wishes will be followed no matter what. You can help them take the first step towards having that peace of mind by getting started with your research today. Seasons has put together everything you need to do that, so take a closer look when you're ready to begin.