Find more resources in your city!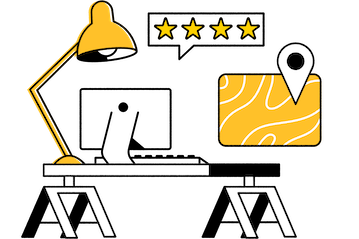 Start Exploring
Should your business be here?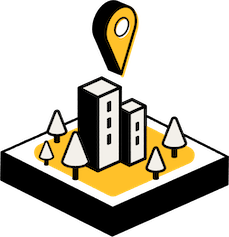 Add your business
How many seniors in Wichita and the state as a whole are participating in estate planning?
There are lots of older adults in Kansas who have filed trusts. There are also plenty who haven't yet. Many people put off using a Wichita estate planning attorney because they think they don't have enough assets to make the process worth pursuing. But estate planning isn't just a financial service. It's also something that defines how your loved one's care will be handled at the end of their life.
A Wichita estate planning attorney can help your loved one complete the rest of their end-of-life plan — regardless of what that means from a legal perspective. Whether your senior needs to start a new will from scratch or they'd like to make changes to an existing one, there's an estate planning lawyer in Wichita who can help them do it.
What are the main reasons that Wichita seniors don't have a will or a living trust?
As you'll see below, there are plenty of reasons why a senior may not have a will or living trust. At the end of the day, these are all just excuses. It can be difficult for a loved one to think about the end of their life. But by doing so, they'll actually give themselves the peace of mind that comes from knowing their wishes will be followed no matter what happens.
Popular responses for not having a will or living trust
I haven't gotten around to it
I don't have enough assets to leave anyone
It is too expensive to set up
I don't know how to get a will or living trust
You may need to give your senior a little push to get them started with this process if they've been hesitant to jump into it on their own. One way to do that is by finding a Wichita estate planning attorney that you believe they'll like. It could be all that it takes to finally get them to take care of this.
How to choose the best estate planning attorney in Wichita
Finding the right estate planning lawyer in Wichita or Hutchinson for your senior will take a little research. You can evaluate potential options based on pricing, personalities, years of experience, and other factors that affect your decision-making process. It can be helpful to compile everything that you want from an attorney in a checklist. That way, you can go through each option methodically and see which ones tick the most boxes.
As you narrow down your list of candidates for an estate planning attorney in Wichita, be sure to involve your senior in the final decision. These documents are for them, after all, so they should always have a big say in who's going to draft them. If you'd like to learn more, you can take a look at our comprehensive guide to choosing an estate planning attorney.
Estate planning solutions for Wichita seniors
Hiring an estate planning lawyer in Wichita or Hutchinson can bring peace of mind to your senior. It gives them clarity about what will happen when they're gone so that your loved one can spend less time worrying and more time enjoying their golden years. That's a gift that's absolutely worth giving. So why wait? Take advantage of the resources that you've found on Seasons today to get started with the research process.