Find more resources in your city!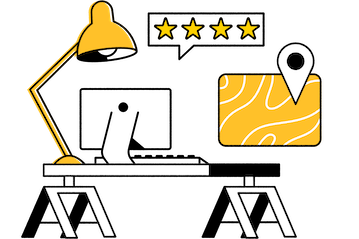 Start Exploring
Should your business be here?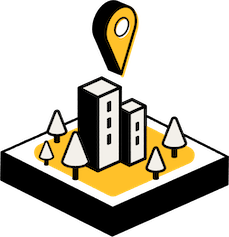 Add your business
How many seniors in Wichita Falls and the state as a whole are participating in estate planning?
There are many ways that a person can plan their estate; however, wills and trusts are among the most popular estate planning tools people use when aiming to distribute their assets and possessions to their loved ones. Wills are designed to help distribute assets following death, while trusts can be utilized before and after death. The following IRS data provides insight into the number of trust documents filed in Texas:
If you compare the number of trust documents filed in Texas to the number of adults aged 65 and older in the state (more than 3.75 million), it's evident that more seniors could benefit from taking part in the estate planning process. It's important that your older loved one doesn't wait until it's too late to plan their estate. There are plenty of local lawyers offering quality estate planning services in Wichita Falls who are ready to help.
When might a senior in Wichita Falls plan to give their money away?
There's no perfect time to give away money. Some like to share cash throughout their lives while others build up money to pass along through an inheritance. Just as there are different ways to give away money, people have different ideas on when they'd prefer to take this step. Here is a look at ideas seniors have for sharing their money:
If your older loved one is among the majority of seniors who'd prefer to give some of their money away while living, it's good to note that a Wichita Falls estate planning attorney can help them set up a trust or use other estate planning tools to meet their desired goals. Of course, you'll have to find a reputable estate planning lawyer in Wichita Falls who has plenty of experience in these areas.
How to choose the best estate planning attorney in Wichita Falls
Speaking with your senior to find out what types of services they're looking for can get you on the a great track toward finding the right Wichita Falls estate planning attorney. Are they interested in drafting a simple will? Would they like to create advanced directives to assign someone the responsibility of making medical decisions on their behalf in the event that they're no longer able to do so? Do they want to protect their property or business? Is handling funeral expenses or making other final arrangements a major priority? Finding out the answers to questions like these can guide you to attorneys who provide the right services.
Next, you can begin reaching out to lawyers who have good reviews and years of experience in estate planning. When narrowing down your prospects, consider asking for references. You might also have your older adult meet with finalists to see how well their personalities mesh.
Gain even more insight into the process of finding an estate planning attorney in Wichita Falls by exploring our comprehensive guide to choosing an estate planning attorney.
Estate planning solutions for Wichita Falls seniors
If your senior is ready to begin planning their estate, now's the time to find a top-notch estate planning lawyer in Wichita Falls or Lawton. Whether they're interested in knowing more about wills, trusts, powers of attorney, guardianships, or advanced directives, there are lawyers ready to assist. We can help you locate a qualified Wichita Falls estate planning attorney. Review our listings and begin your search today.