Find more resources in your city!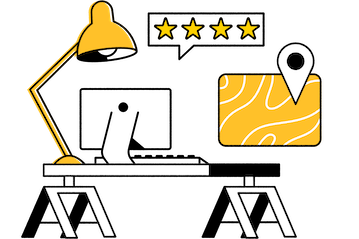 Start Exploring
Should your business be here?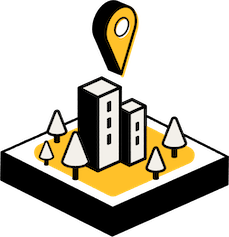 Add your business
How many seniors in Tyler and the state as a whole are participating in estate planning?
There are tens of thousands of Texans who have already filed trusts. But even if your senior is one of them, they may still not have all of the end-of-life legal documentation that they need to ensure all of their wishes are followed. Your older loved one may also need to create a power of attorney or another kind of document if they have special wishes for their end-of-life medical care.
When you hire a Longview or Tyler estate planning attorney, they can help your family verify that it has all of the documents it needs to satisfy your senior. Your lawyer can help you explore all of the different options that are available to you as well so that you're able to make a more informed decision for your older loved one.
What are the reasons a senior in Tyler might leave an inheritance for their family?
Seniors leave inheritances to their family members for all sorts of different reasons, as shown below. It's not so important why your senior plans on leaving things behind to certain members of the family. What matters is that their wishes are still honored when they're no longer here to verify that they will be.
An estate planning lawyer in Tyler can work closely with your senior to help them create a will, trust, power of attorney, and whatever other legal documents they need to renew their peace of mind. It could be just what your senior needs to get back to enjoying their golden years.
How to choose the best estate planning attorney in Tyler
The next step in this process is finding a Tyler estate planning attorney that's a good fit for your senior's needs and preferences. You can begin evaluating your options online by looking at websites and reviews from previous clients. Pay special attention to factors like an attorney's area of expertise and the years of practice they have.
Once you've gotten down to a list of finalists, you can begin interviewing them in person with your senior. This will give you the opportunity to evaluate key intangible factors like personality, communication style, and fit. Then you and your older loved one can get together to make a final decision based on all of the information you have.
If you're looking for more detailed guidance with this process, take a look at our comprehensive guide to choosing an estate planning attorney. It covers everything you need to know before making a hiring decision.
Estate planning solutions for Tyler seniors
Your senior deserves to enjoy their golden years. But that can be tough for them to do when they have to think about what's going to happen to their wealth when they're gone. Estate planning solutions can help you fix that problem for your older loved one. An attorney will work with your senior to ensure that all of their wishes are followed no matter what happens. Take a closer look at the free resources on Seasons.