Find more resources in your city!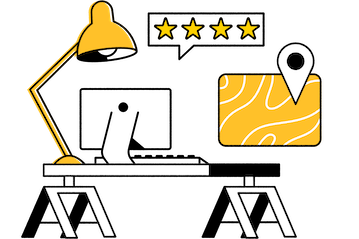 Start Exploring
Should your business be here?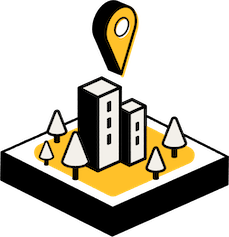 Add your business
How many seniors in Topeka and the state as a whole are participating in estate planning?
It can be extremely difficult for family members who have lost their loved one to shoulder the burden of distributing their possessions, largely because they may be unclear of their senior's final wishes. If there are disagreements about the distribution of assets, lengthy court proceedings are sometimes necessary. Creating a will or trust can help avoid this circumstance. Here is a look at the number of trust documents filed in Kansas:
When comparing the number of people who have filed trust documents in Kansas to the population of adults aged 65 and older in the state as of 2020 (nearly 480,000), it's apparent that not enough seniors are making necessary end-of-life decisions. If your senior has not yet started the process, now's a great time to reach out to a qualified estate planning lawyer in Topeka.
Do adult children in Topeka have any worries about their parents' estate?
It's common for adult children to worry about their parents, especially if they are living independently and have experienced declines in their mental or physical health. But the concerns often go beyond wondering how they will manage their lives while alive. Here is a look at the concerns of adult children who have aging parents:
There's no doubt that adult children worry about their parent's well-being and also feel concerned about what will happen after they've passed away. Creating a will and making other plans for their estate can help seniors bring their children peace of mind. If your aging loved one wants to do the same for their family, there are many reputable attorneys offering estate planning services in Topeka.
How to choose the best estate planning attorney in Topeka
Searching for a Topeka estate planning attorney could feel a bit overwhelming when doing so for the first time. You might be worried about steering your older loved one toward an attorney who can't help them meet all of their estate planning goals. To feel more confident that you're making the right choice, consider conducting research on attorneys in the area to determine which ones offer services your senior needs. For example, if your aging loved one wants to create health care declarations, a charitable trust, and a living will, you'll want to find an attorney who has proven experience in these areas. Feel free to ask lawyers for references from current and former clients. It's also good to connect your older adult with anyone you're seriously considering to see how well their personalities mesh since they will likely have to maintain a quality long-term relationship.
If you are interested in learning more about this topic, review our comprehensive guide to choosing an estate planning attorney.
Estate planning solutions for Topeka seniors
Locating a Topeka estate planning attorney who can assist the older adult in your life with making important end-of-life decisions can help them feel confident that their adult children and other loved ones will be well taken care of after they're gone. Don't wait any longer to find an experienced and local lawyer. Explore our listings to begin your search for the right estate planning attorney in Topeka today.