Find more resources in your city!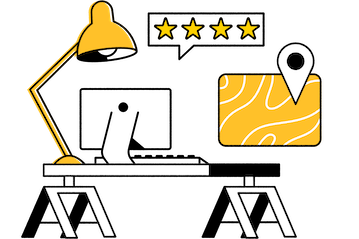 Start Exploring
Should your business be here?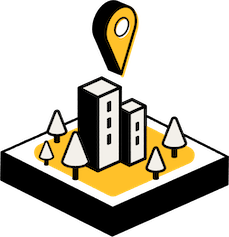 Add your business
How to choose the best estate planning attorney in the Twin Cities
While you may be tempted to begin searching for a Twin Cities estate planning attorney right away, we recommend making a list of your loved one's needs first. If your loved one has a lot of bonds or valuable sports memorabilia, you need a St. Paul estate planning lawyer who is familiar with the taxes and regulations associated with those items. Likewise, it's important to choose an estate planning lawyer in the Twin Cities who your loved one can afford. Communication should remain constant throughout the rest of your loved one's life, and it would be heartbreaking if they could not amend their will because of money.
We also advise asking potential attorneys for referrals from past clients, but don't take them at face value. Some lawyers pay for favorable reviews, so contact the families of past clients directly to make sure that what you are reading is accurate. Once you've done all of this groundwork, finding a great estate planning attorney in Minneapolis will be a snap.
Facts and trends in Twin Cities estate planning
How many seniors in the Twin Cities are participating in estate planning?
If your loved one doesn't have a will, it will fall to state laws and how local judges interpret those laws to distribute their assets. The results probably wouldn't align with your loved one's wishes, so working with an estate planning lawyer in the Twin Cities is important. The table below uses IRS statistics to look at the number of tax returns filed for trust in Minnesota:
| Number of Returns Filed for Complex Trust | Number of Returns filed for Simple Trust |
| --- | --- |
| 23,137 | 10,175 |
There were many more seniors than that in Minnesota, meaning that we need to do what we can to promote more estate planning participation. Please use our resources to connect your loved one with the estate planning services in the Twin Cities that they need to make their final wishes known.
What should seniors in the Twin Cities know about proper end of life planning?
It's easy to associate estate planning with writing a will, but experts consider a will only one of the puzzle pieces, along with with advanced healthcare directives and durable power of attorney. The following statistics from an Age Wave/Merrill study reveal how many people over the age of 55 have each essential as well as all three together:
None of these numbers are high enough in our estimation, especially that less than one in five reported having all three essentials prepared. If you don't want your loved one to contribute to these depressing statistics, a certified Twin Cities estate planning attorney can nudge them to get the process started.
What are the benefits of working with an estate planning law firm in the Twin Cities?
The biggest benefit that an estate planning attorney in the Twin Cities can provide is allowing your loved one to control the fate of their assets. If the senior in your life was always passionate about environmental causes, their estate planning attorney in St. Paul can write their will with a sizable donation in mind. Likewise, estates with wills go through probate court much more quickly, ensuring that money left to family members will be available to pay for funeral expenses and other end-of-life costs. Your loved one will also be able to amend their will whenever they like, so getting something on paper doesn't lock your loved one into anything.
Estate planning solutions for Twin Cities seniors
We know that estate planning is a daunting subject to tackle, and you shouldn't have to do it alone. Seasons makes it easy to find a local Twin Cities estate planning attorney, so use our resources and help your loved one get the peace of mind that comes with having a plan in place.