Find more resources in your city!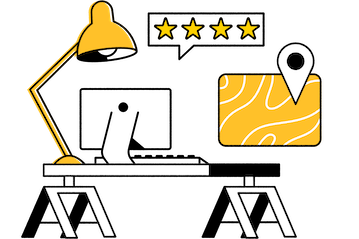 Start Exploring
Should your business be here?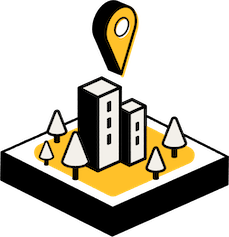 Add your business
How many seniors in the Quad Cities and the state as a whole are participating in estate planning?
There are multiple types of trust that seniors can file to ensure that their wishes are known and a Quad Cities estate planning attorney can help your loved one figure out which one would make sense for them. The most important thing is that your loved one participates in estate planning, and sadly IRS data reveals that many Iowans are not:
Polls consistently show that most Americans understand the value that estate planning services in Bettendorf provide, so your loved one might only need a little nudge to get started. An estate planning lawyer in the Quad Cities can probably provide that nudge more tactfully than you could, so it's a good idea to bring in a professional.
Does a Quad Cities senior citizens income affect the likelihood of having a will?
While estate planning services in Davenport are not all about money, many people view them through that lens. As such, wealthier seniors are more likely to have a will prepared than their peers. The data below comes from a recent Gallup poll and reveals how likely seniors are to have wills by income bracket:
Preparing a will gives seniors peace of mind that their final wishes will be faithfully executed while helping their loved ones avoid probate court proceedings, making estate planning services in the Quad Cities a worthwhile investment at all income levels. Likewise, all seniors deserve to decide what their end-of-life care will look like no matter their income.
How to choose the best estate planning attorney in the Quad Cities
Finding a qualified estate planning attorney in the Quad Cities begins by verifying each candidate's licensure. Next, you should ask each candidate for references and eliminate any potential estate planning attorney who cannot provide them. Then, you should verify that the references you received are not paid testimonials. While estate planning services in Moline are more affordable than many people realize, you should still factor the price into your decision-making process. Perhaps most importantly, arrange a face-to-face meeting between your older adult and their potential lawyer to make sure they click. Your senior will be contacting their Rock Island estate planning attorney every time they have a question or want to amend their wishes, so they need to get along.
Our comprehensive guide to choosing an estate planning attorney contains additional helpful tips for choosing a great lawyer, so please read it thoroughly as you begin your research.
Estate planning solutions for Quad Cities seniors
Thinking about the end of a beloved older adult's life is never easy, and estate planning can be even more emotional for seniors. That said, ensuring that your loved one makes their wishes known before it is too late is an important part of protecting their legacy. Connecting your loved one with an experienced Quad Cities estate planning attorney is a great way to help them out without coming on too strong, and Seasons is proud to help facilitate that.