Find more resources in your city!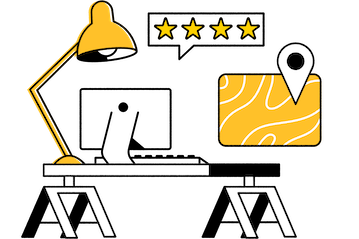 Start Exploring
Should your business be here?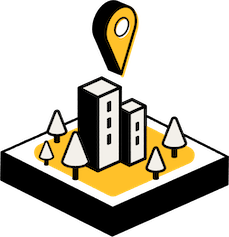 Add your business
How to choose the best estate planning attorney in Tampa
Your loved one's estate planning lawyer in St. Petersburg will be involved in their life for the duration, so it's important to select the right candidate. We recommend beginning with the expertise that your loved one will need. For example, hard property such as real estate is subject to different taxes and regulations than stock portfolios or liquid assets, and your loved one's estate planning attorney in Sarasota needs to plan accordingly. Next, ask how much a particular Tampa estate planning attorney charges. It would be a shame if your loved one's estate planning came to a halt due to finances.
We also suggest looking at referrals or recommendations for any Tampa estate planning attorney on your shortlist. Any estate planning attorney in Tampa-St. Pete who cannot provide one probably isn't that good, but some may purchase a favorable word. You'll have to contact past clients or their family members directly to weed the fake reviews out.
Facts and trends in Tampa estate planning
How many seniors in Tampa are participating in estate planning?
Whether it's because seniors don't wish to contemplate their death or would prefer not to think about finances, many procrastinate on estate planning even though they understand how important is. The following IRS statistics look at the number of tax returns filed by Floridians that included simple or complex trust in 2014:
| Number of Returns Filed for Complex Trust | Number of Returns filed for Simple Trust |
| --- | --- |
| 83,935 | 47,314 |
Florida has a relatively high senior population, so the numbers above are higher than many other states. Still, an estate planning lawyer in Tampa can make sure that your loved one makes their wishes known so that the local courts don't end up deciding who should get what. Neither your loved one nor their heirs want a protracted legal proceeding.
What do seniors in Tampa name as the most important benefits of having one's affairs in order?
Estate planning services in Tampa offer many potential benefits and seniors place different values on each of them. This makes sense as every senior is a unique person with their own values. The following information is derived from an Age Wave/Merrill survey that asked seniors what they valued most about having their affairs in order:
"Relieving the burden on others" was by far the most popular response, but the other options collectively earned more support. The entire list would be good for your loved one's peace of mind, so why not set them up with an estate planning lawyer in Sarasota right now so that they can explore their options?
What are the benefits of working with an estate planning law firm in Tampa?
Writing a will is one thing, but having it stand up to any legal challenges can be another. A Tampa estate planning attorney can ensure that your loved one's wishes are carried out even if some family members would prefer to exclude one of their chosen heirs or a charitable organization that your loved one supports. Estate planning also removes some of the grey areas in inheritance, reducing the chances for family discord. A St. Petersburg estate planning lawyer can even help your loved one amend their wishes if circumstances should change, ensuring that the senior in your life retains complete control over their estate.
Estate planning solutions for Tampa seniors
Talking about estate planning can be difficult, especially if you have no prior history of discussing finances with your loved one. Luckily, we can help you find a great estate planning lawyer in Tampa-St. Pete who can help with that. Browse our free resources today to begin your search. We promise that you will not regret it.