Find more resources in your city!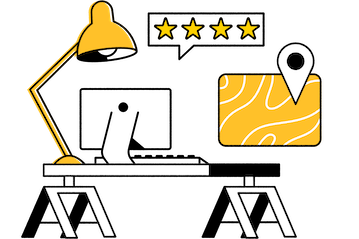 Start Exploring
Should your business be here?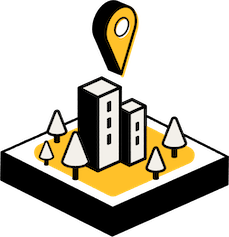 Add your business
How to choose the best estate planning attorney in St. Louis
Choosing an estate planning attorney in St. Louis means identifying what your loved one's needs are and adapting your search accordingly. One of the first things we suggest that you look at is price. Composing a basic will is generally inexpensive, but a more substantial estate could require specialized planning that carries a hefty price tag. Next, ask your loved one's prospective St. Louis estate planning attorney for the names of past clients who would be willing to recommend them. Online reviews could be influenced by compensation, but speaking to past clients and their families directly should give you a realistic sense of what to expect.
We also recommend looking into each candidate's professional experience and credentials. Estate planning is a broad term, so make sure that the estate planning lawyer in St. Louis you choose is knowledgeable in the specific areas your loved one needs help with. If all of this sounds like a lot of work, bear in mind that our free resources can make it easier.
Facts and trends in St. Louis estate planning
How many seniors in St. Louis are participating in estate planning?
There is widespread consensus that estate planning is important for seniors and their loved ones, but far too many people put it off until it is too late. The following table uses statistics from the IRS from 2014 to look at how many people in Missouri filed for some type of trust that year:
| Number of Returns Filed for Complex Trust | Number of Returns filed for Simple Trust |
| --- | --- |
| 123,725 | 15,191 |
That's a lot of complex trusts, but a simple one would suffice for many seniors. The important thing is that your loved one takes estate planning seriously so that their assets do not end up in a judge's hands. Thankfully, professional estate planning services in St. Louis are available to help your loved one make important decisions.
When might a senior in St. Louis plan to give their money away?
Most older adults plan to give their money away at some point, but when that happens varies on a case-by-case basis. This is intuitive as different people have different needs and expectations. The following statistics are derived from a recent Age Wave/Merrill study that asked when seniors planned to disperse their assets:
A clear majority want to give some of it away while they're still alive, but very few plan to get rid of all of it before they die. If you aren't sure how your loved one feels, that's all right. A St. Louis estate planning attorney can handle all of the logistics so you can focus on enjoying time with your loved one.
What are the benefits of working with an estate planning law firm in St. Louis?
A private St. Louis estate planning attorney can ensure that your loved one's final wishes will be carried out to the letter. If they would like to give a gift to their local library or school, their lawyer can make sure it survives any challenge from their heirs. Likewise, having a will can reduce the conflict that accompanies a death in the family as nobody can dispute the recently deceased's wishes. While some seniors see preparing a will as the final act of their lives, they are free to make changes as often as they like. Estate planning isn't the end.
Estate planning solutions for St. Louis seniors
We know that talking about estate planning with a loved one can be awkward, especially if you have a conflict of interest. Why not use Seasons to set your loved one up with a great attorney who can help them navigate every aspect of the estate planning process instead of trying to help them yourself?