Find more resources in your city!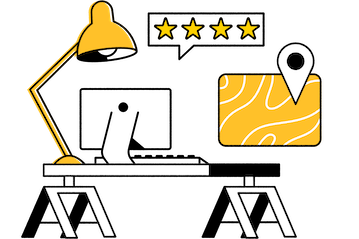 Start Exploring
Should your business be here?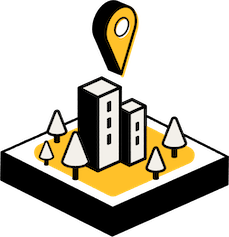 Add your business
How many seniors in Springfield and the state as a whole are participating in estate planning?
If your senior doesn't already have a plan in place for end-of-life, this can leave important decisions to be left in the hands of state and local courts. That is likely not what your older loved one wants. Estate planning can involve both simple and complex trusts, and a qualified Springfield estate planning attorney can explain which is best for your aging loved one. This recent IRS survey shows what people in Massachusetts have filed:
There is no right or wrong way to approach setting up a trust, since it can be customized to meet the needs of your senior loved one. It's important for them to understand that even if they don't have a lot of money, there are some parts of estate planning that don't touch on the subject of money at all. Help your senior protect their assets and carry out their last wishes, which is something every individual should be able to express.
What is the average price of making a will or trust in Springfield?
Although the prospect of meeting with an estate planning attorney in Springfield can seem daunting to some individuals, doing so can give them peace of mind and help them protect their assets. The costs of putting together a will can vary, but this information from Investopedia provides deeper insight into how much your older loved one may pay:
The cost of getting a will in place
Do-it-yourself templates and drafting can cost as little as $10
While do-it-yourself will kits may save you time and money, writing your will with a lawyer ensures it will be error-free.
The minimum cost of drawing up a will with a lawyer ranges from $100 to $400 dollars per hour.
Many seniors simply do not get around to having their wills made out. By the time they do get around to meeting with a Springfield estate planning attorney, it is often near the end, or it may be too late. You can help the person you care about to avoid making the wrong decision – which could be no decision at all.
How to choose the best estate planning attorney in Springfield
Finding a Springfield estate planning attorney can make life easier for your senior, since they will have the help and guidance of a professional who can find the right solutions for their needs. Begin by helping your senior select a few professionals, and then contact them. Make sure to get references and pose questions that can assist your senior in finding someone who has enough experience. You want an attorney who understands your aging loved one's unique situation.
It's necessary to find out how much the attorney will charge, so you can feel confident that your senior loved one will be able to afford them. Keep in mind for a simple estate or less complex cases, the overall cost is generally less. Your older loved one will likely have an ongoing relationship with this professional, so it's helpful that they have a good rapport. For additional help and guidance, check out our comprehensive guide to choosing an estate planning attorney.
Estate planning solutions for Springfield seniors
It is impossible to know what tomorrow will bring. This is especially crucial for our senior loved ones. You can help them find the right professional by using our listings to find estate planning services in Springfield and the Holyoke areas that can meet their needs. Get started today by viewing our listings above.