Find more resources in your city!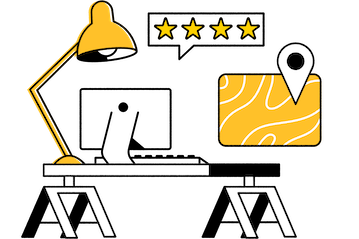 Start Exploring
Should your business be here?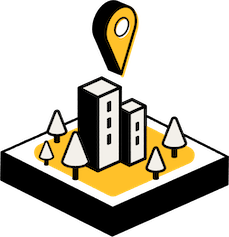 Add your business
How many seniors in Sioux Falls and the state as a whole are participating in estate planning?
Many older adults in South Dakota have already filed a trust, as shown below. But without an estate planning lawyer in Sioux Falls, it can be extremely difficult for your loved one to figure out exactly which legal documents they need to ensure their wishes are followed. A lawyer will help your family make this determination and can then draft the documents that you need when you're ready to proceed.
When you hire estate planning services in Sioux Falls, you can bring peace of mind to your whole family. It's never easy to think about what will happen when an older loved one is gone. But if you have a good plan in place and they know that their wishes will be followed, it'll be one less thing for you all to have to worry about for the rest of their life.
How many seniors in Sioux Falls are participating in estate planning?
A person's age has an impact on how likely they are to participate in estate planning, as shown below. But there's no predicting the future. It's always better to have a will, trust, or power of attorney in place too soon than to wait too long. It's why you shouldn't want too long to start looking into your options for an Aberdeen, Brookings, or Sioux Falls estate planning attorney.
Prevalence of estate planning documents among older adults
Adults age 72 or older with wills
Adults ages 53-71 with wills
Adults age 72 or older with power of attorney in place
Even if your senior already has a will or trust, they may still need a power of attorney — especially if they have special medical requests for different situations that could occur in the future. It's important that your family is prepared for whatever situations may arise, and hiring a Sioux Falls estate planning attorney is the best way to ensure that happens.
How to choose the best estate planning attorney in Sioux Falls
The next step in your process is finding the right estate planning attorney for your senior and family. It's helpful to begin by doing some research online. Take a look at law firms' websites, attorney profiles, and customer reviews. These will help you narrow down your list of candidates based on factors like qualifications, areas of expertise, and sentiment from previous clients.
After that, you can schedule a few in-person interviews with your senior. This will give you both the opportunity to make a final judgment call based on intangible factors like communication style, personality, and fit. If you're looking for more detailed information on this hiring process, then you can also check out our comprehensive guide to choosing an estate planning attorney to learn more.
Estate planning solutions for Sioux Falls seniors
Hiring an estate planning attorney will help to ensure that your senior's wishes are followed no matter what the future brings. Your senior will have one less thing to worry about while enjoying their golden years and your family will have the peace of mind that comes from knowing it's covered no matter what's happened.
So why not take the first step towards that goal today? You can do so now by taking a closer look at the free resources on Seasons.