Find more resources in your city!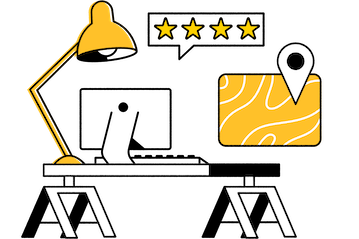 Start Exploring
Should your business be here?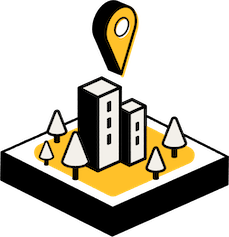 Add your business
How to choose the best estate planning attorney in Seattle
You want the best for your loved one, which means that you want to find them the best estate planning lawyer in Sea-Tac you can. The first step is making sure that any potential candidate has the proper skillset. For example, liquid assets are usually easier to disperse than stock options or bonds that haven't matured yet. We also advise family members to ask estate planning lawyers in Tacoma for references. If a candidate cannot provide a few, you shouldn't pick them. Likewise, fake reviews are a significant red flag. If you aren't sure whether a given review is trustworthy, contact the family that provided it directly for clarification.
We don't like to admit it, but the price is important as well. Your loved one has to be able to fit regular meetings with their Seattle estate planning attorney into their budget without compromising other necessities. If you follow these steps, you'll surely find a great estate planning lawyer in Seattle.
Facts and trends in Seattle estate planning
How many seniors in Seattle are participating in estate planning?
While most people get the theoretical importance of estate planning, many of us try to put it off as long as we can. Sadly, many seniors put it off too long and force the local judicial system to distribute their assets. The table below reveals how many people in Washington state filed for trust in 2014 per the IRS:
| Number of Returns Filed for Complex Trust | Number of Returns filed for Simple Trust |
| --- | --- |
| 28,521 | 13,060 |
These numbers won't be high enough until 100% participation has been achieved. You can help your loved one do their part by finding a qualified estate planning attorney in Tacoma who can answer any questions they might have about the process. Our resources can help you streamline your search if you're nervous about it.
What are the reasons a senior in Seattle might leave an inheritance for their family?
Many seniors who have wills choose to leave something for each of their adult children. While the majority agree on this course of action, the reasons behind it can vary significantly from individual to individual. The following statistics from a recent Age Wave/Merrill survey reveal some of the most commonly cited justifications:
The percentages don't add up to 100, meaning that many seniors had more than one reason for their decision. A Seattle estate planning attorney can help your loved one write a will that emphasizes whatever is most important to them. If your loved one is happy with their decision, you should be too.
What are the benefits of working with an estate planning law firm in Seattle?
Most people equate estate planning services in Seattle with ensuring that their loved ones enjoy complete control over who gets what, but it's much more than that. An estate planning attorney in Sea-Tac can ensure that any unpopular decisions your loved one makes hold up in court, including a charitable donation to a favorite cause or a gift to a school. Likewise, seniors get peace of mind from knowing that their loved ones will be provided for after they pass on. A Seattle estate planning attorney can also help your loved one revise an existing will, so nothing's ever set in stone.
Estate planning solutions for Seattle seniors
We know that you don't want to think about your loved one's estate planning and that they might not want to consider it either, but you can't just sweep it under the rug. Instead, utilize our free resources to ensure that your loved one has an opportunity to make their wishes known before passing on.